Tint World Leadership
Charles J. Bonfiglio – Chief Executive Officer, and President
Charles J. Bonfiglio became Chief Executive Officer and president on Sept. 1, 2006. Bonfiglio is responsible for all functions related to the leadership, development, direction, and operation of the company, as well as growing the family of franchise owners while maintaining the company's budget and growth projections. He also oversees sales, marketing, and business functions within the company, including all aspects of print and internet marketing, planning, creative design, execution and performance of the company's annual budget and catalog of products and service offerings. Bonfiglio developed the franchise system by converting a chain of six independently owned auto accessory and window tinting centers to an international franchise chain. To accomplish this, he formalized a standard uniform operations manual, trademarked the company name and logos, drafted the company's franchise disclosure document and successfully filed it with the United States Federal Trade Commission, enabling the company to become an international franchise offering in 2007. Bonfiglio also founded Auto Parts Network® in 2006 and serves as Chief Executive Officer for the e-commerce company in Boca Raton, Fla. Bonfiglio previously served as Chief Executive Officer and franchise developer for the privately held Meineke Car Care Centers from June 1, 1983, to Aug 31, 2014. His previous business experience includes founding numerous companies, acquiring, developing, and managing large-scale real estate projects in New York and South Florida.
Summary
Charles J. Bonfiglio is a results-oriented professional with a successful background in building businesses, strong management teams, real estate developments while possessing unequaled proficiency in creative finance. Bonfiglio's particular area of expertise is leading automotive companies to maximize profits and market share with outstanding customer satisfaction through unparalleled team-building leadership, broad-based experience, and a winning attitude. Bonfiglio's direct expertise is in the automotive parts and service industry, franchising, e-commerce, web design, and software development, patents, trademarks, brand marketing, real estate development, and financial management. With more than 30 years of developing and leading successful business operations, Bonfiglio is a business executive with broad experience in all aspects of business and real estate development.
---
Jeanette Bonfiglio – Chief Financial Officer
Jeanette Bonfiglio was appointed chief financial officer on Jan. 1, 2007. She is responsible for all administrative business functions within the company's accounting department and oversees the senior account manager. Bonfiglio also directs and manages budgeting, projections, P&L, balance sheets, and performance of the company's financial reporting, which includes franchise administration, licenses, royalties, and the national advertising fund. Bonfiglio previously served as chief financial officer and franchise developer for the privately held Meineke Car Care Centers from June 1, 1985, to Aug. 31, 2014.
Summary
Jeanette Bonfiglio is an experienced business operations executive with major accomplishments in both business and financial management. She is directly responsible for managing back-office operations, human resources and accounting, resulting in the successful establishment of multiple companies in South Florida. Bonfiglio has 30-plus years of hands-on management of many successful business operations and has grown sales volume and profits through increased market penetration. She brings expert operational systems to support franchise business operations, personnel, customer service, inventory control, purchasing, compensation and expense control.
---
Jeffrey A. Stark – Chief Operating Officer
Jeff Stark was appointed chief operating officer on Jan. 1, 2017. Stark is responsible for assisting franchisees with finding and securing real estate locations in the United States and Canada and supporting franchisees through new store buildout from concept to completion. Stark also assists franchise owners with maximizing each store's financial profitability, performance, and operational excellence. Stark had served as vice president of store operations since Jan. 1, 2015. Stark served as general manager for a large multi-center franchise developer of Meineke Car Care Centers in South Florida from Jan. 1, 1998 to June 30, 2014. He was responsible for multiple franchise store locations and operational system support. Stark has more than 20 years of automotive retail experience with broad industry knowledge of advanced sales training, financial management, business operations, compensation, expense control, and customer service.
---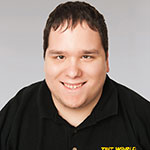 Brian Schroeter – Chief Technology Officer
Brian Schroeter was appointed chief technology officer on Sept. 1, 2014. Schroeter is responsible for scientific and technological issues, strategic responsibilities and relationships. Schroeter also maintains foundational software platforms for any new applications and ongoing operations and technology integral to the company's business. Schroeter has been involved in numerous open-source solutions and has created several commercialized software solutions. He has acquired numerous industry-related certifications, making him a valuable asset to the leadership team as he assists with shaping and enhancing the brand's technology throughout its domestic and international expansion. Schroeter has more than 15 years of experience in software engineering, systems management and systems security implementation.
---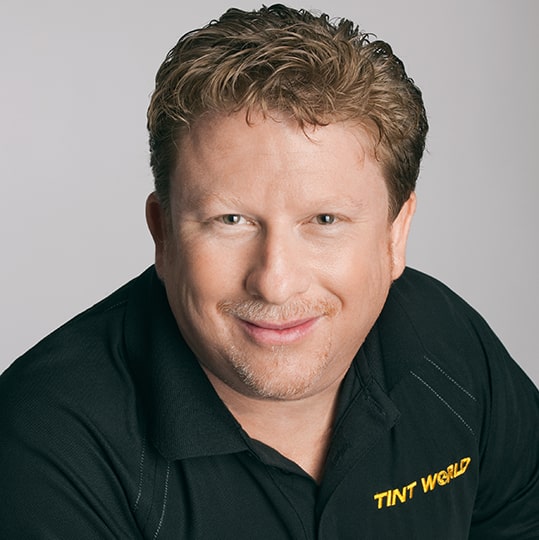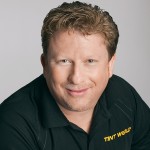 Paul Pirro – Executive Vice President
Paul Pirro was appointed executive vice president on Nov. 1, 2009. Pirro is responsible for building vendor-partner relationships; negotiating contracts and costs; category growth; and strategic development to improve franchise locations and customer experience. Pirro also assists franchise owners with new owner training, store displays and merchandising, pricing and promotions, inventory management, and product development. Pirro also represents Tint World® as an elected board member of the Consumer Technology Association's (CTA) Vehicle Technology Division. In 2010, Pirro became an education committee member for the Mobile Electronics Retail Association (MERA) and Mobile Electronics Certified Professional (MECP), contributing to the 2010 MECP "Basic Installation Technician" study guide. Pirro's previous positions were vice president of Victory Electronics, national sales manager for Mobile Electronics Magazine, and vice president of Select Products, a manufacturer-distributor of 12-volt products. Pirro has more than 30 years of professional experience in the automotive and commercial industries.
---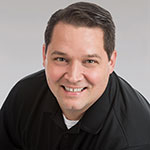 John Marsh – Franchise Operations Manager
John Marsh was named franchise operations manager on April 1, 2014. Marsh is responsible for daily support of the franchise locations in the United States and Canada and helps franchise owners meet the demands of the company's fast-paced growth with sales training and operational support. Marsh's previous positions included co-founding a manufacturer's rep firm overseeing the Southeastern region, and he spent six years as a manager for Atlanta-area 12-volt retail stores. Marsh started his 12-volt career in the sound-off competition lanes of the mid-1990s and began working at Esoteric Audio in the marketing department. He later moved to The Path Group (IXOS), where he assisted with marketing, sales, and product development. Marsh has more than 20 years of automotive and 12-volt experience, and broad invaluable industry knowledge to support the franchise locations, especially in dealing with business operations, inventory control, manufacturers and customer service.
---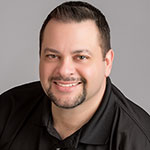 Joe Iglesias – Franchise Operations Manager
Joe Iglesias was brought on as franchise operations manager on April 18, 2016. Iglesias is responsible for daily support of the franchise locations in the United States and Canada and helps franchise owners meet the demand of the company's fast-paced growth with sales training and operational support. Iglesias served as territory sales manager for Audio America, a large manufacturer distributor where he was responsible for overseeing International distribution and technical training. Iglesias has more than 20 years of automotive and 12-volt experience. He has experience in dealing with business operations, inventory control, manufacturers and customer service.
---
Donna Brenner – Senior Accounting Manager
Donna Brenner was named senior accounting manager on Sept. 1, 2016. Brenner is responsible for all accounting support to the CFO. She also assists with developing and implementing systems for collecting, analyzing, verifying, and reporting financial information while overseeing the accounting department. Her efficiency brings a level of detail to the accounting department that allows the corporate staff to focus on the growth of the organization. Brenner's previous experience was in a variety of industries, including property management, advertising and e-commerce sales. She brings more than 20 years of experience with a broad range of accounting function knowledge. She possesses a skill set and a proven track record of increasing work-flow and streamlining processes and procedures, and accounting function knowledge that enhances the organization.
---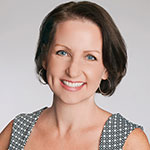 Christine Holste – Creative Design and Marketing Manager
Christine Holste was brought on board as creative design and marketing manager on May 1, 2015. Holste is responsible for creating graphics and design, visual layout, and brainstorming. She also provides franchise owners with marketing and advertising material support. Holste's previous position was senior packing and design manager with Just Play Products, where she supervised all aspects of the art team and creative department. In collaboration with product designers and brand managers, Holste led her department in the development and design of compelling advertising, trade-show graphics, product displays and award-winning retail packaging for positioning in every major mass retailer throughout North America. Prior to working at Just Play, she was the creative director at Brandberry, a full-service licensing agency specializing in creating, building and licensing brands. During that time, she managed multiple on-site design teams located within various client offices in South Florida that specialized in the creation of marketing collateral, style guides, retail packaging and overall brand awareness. Holste has more than 20 years of experience in photography, graphic design, art direction and marketing within various consumer product industries, including office supplies, consumer electronics, food and beverage, cosmetics and architectural lighting.
---
Anthony Foley – Director of Franchise Development
Anthony Foley was named director of franchise development on May 1, 2008. Foley is responsible for consulting with franchise prospects and providing ongoing support for their businesses. Foley's previous positions include franchise development with United Franchise Group, where he consulted for brands such as SignARama, EmbroidMe, Bill Board Connection, World Franchisors and Franchise Greenhouse in West Palm Beach, Fla. from Nov.1, 2006 through Aug. 15, 2008. Foley also worked with Randstad Staffing Solutions of Atlanta, as well as Brillante Enterprises of Tallahassee, Fla as advertising manager. Foley has more than 20 years of franchise consulting experience and a broad knowledge of overall business operations.
---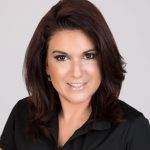 Daniela Haskins – Franchise Development Manager
Daniela was hired as franchise development manager on June 1, 2017. She is in charge of spearheading all phases of project management for franchise development that includes planning, execution, monitoring, and project closure. Haskins also plays a pivotal role in providing full support for onboarding new franchise owners that ensures prompt completion of all pre-opening milestones, including coordination of initial training and overall business support. Haskins participates directly in the activities that produce the end result and strives to maximize benefits and minimize costs. Haskins' previous position was project manager and process improvement analyst with SBA Communications, Inc, where she led and monitored activities prior to infrastructure acquisition, gathered financial and economic metrics, and conducted industry research for analysis and review by the company's executives and officers. Prior to her promotion and throughout her career, Haskins managed AP and AR processes and traveled abroad to conduct staff training. Haskins brings more than 20 years of experience in project management and administration coupled with a strong financial accounting background.
---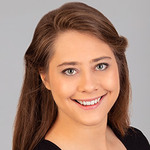 Vanessa Gamble – Marketing Manager
Vanessa Gamble was appointed marketing and communications manager on Oct. 1, 2017. Gamble is responsible for the development, implementation, and execution of daily marketing activities and long-term marketing strategy. She also provides franchise owners support in regards to training, mentor-ship, and professional development. Along with a double major in international business and marketing, Gamble has experience in sales, public relations, social media, staffing, research, data analysis, and content creation.