iPod Car Audio and Nav TV
These car accessories will always keep you connected. Tint World® is happy to sync your vehicle with Bluetooth, mp3 / iPod car audio, and NAV TV so you can enjoy your favorite devices wherever you go.
---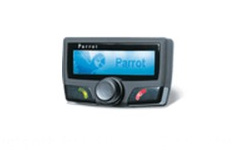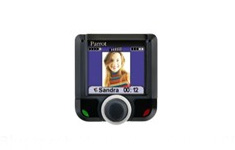 Bluetooth Hands-Free Car Kits
When users get in their car, they start the engine and the kit immediately connects to their mobile phone. Thanks to the voice recognition feature, drivers say a name and the kit automatically dials the number.
Keep your hands on the wheel and guarantee your safety. By intuitively turning the browser button, the kit states the menu functions, meaning that drivers can check and manage their voicemail, etc.
Universal Bluetooth comes with an additional adapter for any car brand with control module that can be updated without removing it. 100% Bluetooth enabled, compatible with virtually all Bluetooth phones on the market. Please refer to the Phone Compatibility guides on Parrot.com.
---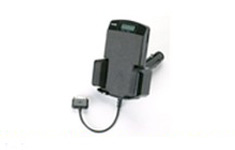 iPod to Car Stereo & MP3 Car Adapters
iPod Car Stereo Adapters give you the best possible sound from your iPod® and keep its battery charged. These iPod to car adapters connect your iPod directly to your vehicle's aftermarket or factory stereo, and most also allow you to control your iPod with the car stereo.
Universal FM & Cassette Adapters let you play your iPod to car radio either through an aux input, a cassette deck, or the car's antenna.
---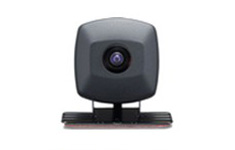 Backup Cameras
Install a Backup Camera to see the world behind your ride in full-view to your car's video screen monitor.
License Plate Backup Camera to see you rear-view to your car's video screen. When you back up, your backup camera switches automatically to show you what's behind you.
Backup Camera Display Mirrors are the intuitive way to add backup camera safety to your vehicle. The Rear view Backup Camera Display Mirror is available with a bold 2.4″ or 3.5″ LCD monitor built right into the mirror with full auto-dimming capability too.
---
Navigation TV Interface (NAV TV)
Tint World® is an exclusive NAV TV Authorized Dealer that produces a wide variety of A/V interfaces for many vehicles. NAV TV allows for DVD, TV and other A/V sourced to be displayed on a factory Radio Monitor.
---
Night Vision Camera Interface for NAV TV
The NAV TV Night Vision Camera is a powerful thermal night vision camera system that lets drivers see clearly in total darkness. The NAV TV Pathfinder allows you to see clearly in total darkness, further than with headlamps alone, through light fog, smoke, and dust. Pathfinder uses the same technology currently used by the U.S. Government for night vision.