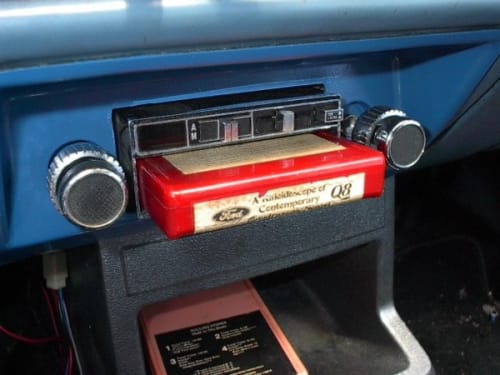 Car audio technology has come a long way since the days of the radio / 8-track combo. Today we have Bluetooth, Satellite Radio, MP3 Adapters, and it's hard to believe there are still plenty of cars on the road that still have cassette decks. It's no doubt that most factory audio technology is a little behind the curve, but at Tint World®, we have the hottest mobile electronics that will take your vehicle from the stone age, to the cutting edge of car audio systems.
Tint World® Audio Upgrades – 3 Best Mobile Electronics to Modernize your Car Audio System
If you're still worrying about flipping tapes to side B or sorting through a pile of CDs while driving, it's time to come to Tint World® for some vehicle audio upgrades that bring you an audio experience suitable for the year 2011 and beyond. We have tons of car audio upgrades to choose from – check out just a few of the mobile electronics and audio upgrade products you can find at Tint World®.

It's tough to find an American still walking around with a portable CD player instead of an iPod, so why should your car be force-fed plastic disks for the rest of its life? Tint World® offers fast and easy audio connectors and upgrades that will let you play your iPod or Mp3 device right through your car stereo system. No more disk changers – just all of your favorite tunes streaming right from your iPod, phone, or other MP3 player. We can even hook up controls for your steering wheel so you can skip songs while keeping your eyes on the road.

Prefer radio to MP3? No problem – Tint World® has you covered with fast, easy satellite radio installation. We have audio receivers that are optimized for SiriusXM Radio so you can hear all your favorite shows with crisp audio and peruse stations on a colorful LCD display. Many of our receivers also have MP3 connectors so you can plug in that iPod in case you change your mind.

If you spend a lot of your commute on the phone, there's no better upgrade than Bluetooth for a hands-free phone calls in the car. A Bluetooth vehicle upgrade lets you make calls, answer calls, and have clear phone conversations all hands-free with your vehicle audio system. Bluetooth can also sync to certain smartphones so you can stream music to your speaker system right from any Bluetooth-enabled device.
Schedule a Car Audio Upgrade Today
There are plenty of other ways Tint World® can get your car audio system up to speed and all of our products are professionally installed by Tint World® electronics experts, so your new audio upgrades will work great and look factory-installed. To graduate from the tape deck and get something that really rocks, Contact Your Local Tint World®, or Request a Quote Online.