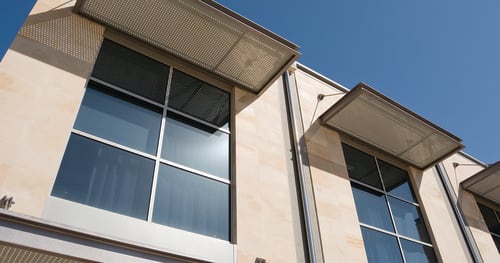 It's not too early to start thinking about summer. We're looking forward to some fun in the sun, but we're not looking forward to those July and August electric bills when the air conditioner is really cranking.
According to the U.S. Energy Information Administration, electricity costs are anticipated to rise at least through 2021, so how can you stay cool without breaking the bank? Residential window tint from Tint World® is one way to save money on electricity bills. Here are some of our top tips for being energy-efficient this summer.
Use Ceiling Fans
Ceiling fans are a great way to cool your home without touching the thermostat, but they're only energy-efficient if used correctly. Ceiling fans cool people, not rooms, meaning they use wind chill to make people inside a room feel cooler but don't lower the actual temperature of your home. So, use ceiling fans only in occupied rooms and turn them off when you're not inside.
Get a Smart Thermostat
Why waste money cooling an empty home? A smart thermostat lets you control the temperature from your smartphone anywhere you roam, but that's not all. Many smart thermostats can automatically raise the thermostat's temperature when no one's home and start cooling when you're on the way back.
Block the Heat
The most effective way to keep your home cool is to keep heat from getting in. Use drapes and blinds, especially on south- and west-facing windows. Don't run heat-producing appliances inside during the heat of the day. This is a great excuse to grill out!
Blocking the heat is also where solar window film comes in. Window film can block up to 80% of the sun's heat without obstructing your view, keeping your home cooler and your family more comfortable.
But don't wait until the heat of summer. These measures are best implemented while temperatures are still mild. If you would like to find out more about solar window tint for your residence or commercial space, just contact your local Tint World® today!