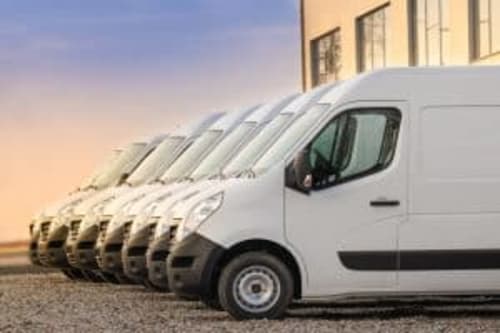 Commercial Fleet Services from Tint World® Protect Cars and Drivers
If your business has a fleet of vehicles and drivers on the road, every day is a risky proposition. Your drivers could have an at-fault accident, making your business liable, or they could get injured in an accident. Your fleet vehicle could sustain damage or even get stolen. But in some industries, that risk is the cost of doing business. It's vital to protect your employees and to protect your investment in your fleet as best you can. Don't see these safety upgrades as expenses, instead see them as smart business practices.
Tint World® offers a wide selection of commercial fleet services, including custom graphics, detailing and electronics. Here are some of the commercial fleet upgrades that can make your fleet and your drivers safer.
Window Tint: There are more reasons to tint your windows than just privacy, and tint comes in shades that will comply with laws in your local area. Window film can block the sun's harmful UV rays, as well as block expensive equipment from prying or thieving eyes.
Vehicle Tracking and Navigation: Integrated GPS navigation and tracking serves two purposes in your commercial fleet. You can design efficient routes and navigation for your drivers, and you can track the vehicle's whereabouts in case of theft.
Heads-Up and Hands-Free: Many states have made it illegal to use handheld devices while driving, and while your drivers shouldn't be texting on the job anyway, integrating their work phones with hands-free systems in your fleet keeps their eyes on the road.
Back-Up Cameras: You never know what might be behind you, especially when driving a big truck or van. Back-up cameras help your drivers avoid accidents that can harm people or property.
No matter how big or small your fleet is, Tint World® can make your vehicles safer and longer-lasting. For more information about our commercial fleet services, contact your local Tint World® today.