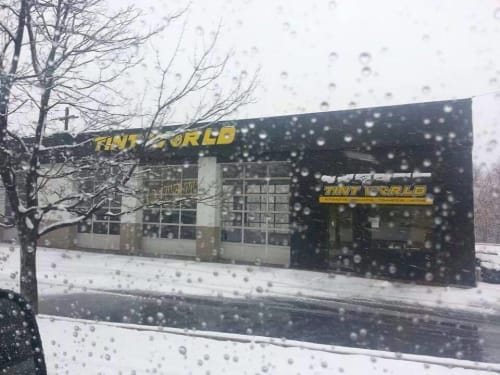 If you are still scrambling to find the right holiday gift, you're not alone. Fourteen percent of Americans say they plan on shopping on Christmas Eve, and online shopping habits are at an all-time high. There's no shortage of help out there for the last minute shopper, but finding the right gift can still be a struggle.
Even if the loved one you're shopping for isn't a diehard gearhead, buying something for their car can be a welcoming and practical idea. Additionally, gifts for their home, business or boat can add a unique flare to their holiday cheer.
At Tint World®, we're always shopping on own brands and offer these last minute gift ideas for your holiday shopping:
Give the gift of detailing and reconditioning: One thing that many motorists may simply not have the time or extra cash to do is have their car detailed and reconditioned. Buying a Tint World® gift card for our leading detailing and reconditioning services can transform their ride and give them a smile every time they see their car, truck or SUV in showroom condition.
Give the gift of modernization: If your loved one's car is a little long in the tooth, help them modernize it with mobile electronics upgrades. For example, buy a backup camera system now and schedule an appointment to have it professionally installed before the New Year.
Give the gift of home efficiency: A common complaint during the holiday season is increased utility bills. What your loved ones may not realize is that installing window film on their home can save on utilities. By gifting a residential window film installation, you'll be giving the gift of lower heating and cooling bills all year long.
Give the gift of marine upgrades: Does your loved one have a boat? Help them get their boat ready for warmer weather by upgrading it with new marine-grade audio equipment. Or, schedule an appointment to have their boat detailed and wrapped with protective film.
If you're looking for some great, last minute gift ideas, stop by your local Tint World® today to speak with one of our expertly trained owners. Prefer to do your shopping online? Check out our online store to get great and exclusive deals from leading aftermarket brands. However you shop, Tint World® has the last minute gifts you need this holiday season.