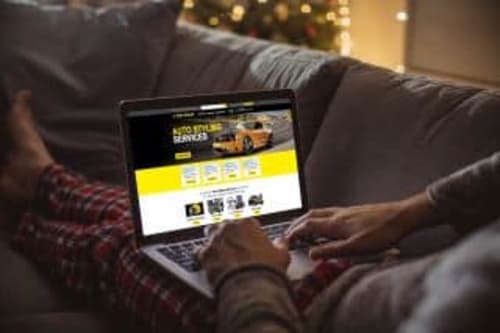 The holidays are fast approaching. Not sure what to get that automotive enthusiast on your list? At Tint World®, we specialize in providing the products and services car fans love, and we've put together some of our favorites to take the guesswork out of your shopping this year.
1. Time to Accessorize. For those who love flashy, stylish looks for their car or truck, Tint World® offers a range of car accessories that are sure to impress. From LED lighting systems to interior and exterior trim, and even spray-in bedliner, we've got it all. Looking for a little more oomph? Our vinyl wraps come with a discount on select Nano Ceramic Coating packages through the year-end.
2. A Deeper Clean. If the car collector in your life doesn't trust a drive-through car wash with their ride, why not give them the gift of a spotless, showroom finish? We take detailing seriously, poring over every inch of our customer's vehicles. For a limited time, we're even throwing in a free headlight restoration with the purchase of select detail packages.
3. The Newest Technology. Sometimes, even well-loved cars need an upgrade. Why not consider an aftermarket audio system upgrade from Tint World®? We have all the latest and greatest models, including Apple CarPlay and Android Auto-equipped head units. Bonus! Customers who buy Memphis speakers will receive a six-month Spotify subscription, too.
4. Boosted Performance. We can equip vehicles with everything from new exhaust systems and air intakes to lift kits and performance chips that'll launch you ahead of the competition, street or track. We even offer powersports performance upgrades!
5. A Little Shade. Tint's in our name, and it's something we're proud of. We use computer-cut tint for maximum precision, and we guarantee the perfect fit every time, whether we're tinting your car, your boat, or your home or office. We're even offering a free Amazon Echo and $5 smart plug for residential and commercial tinting customers during the holiday season!
Of course, there's always the Tint World® gift card, which makes a perfect gift for every driver. And, get this, if you spend $100 in-store you'll receive a FREE $25 gift card or a FREE $50 gift card when you spend $300 in-store. Stop in at your local Tint World®, or contact us online for more information.