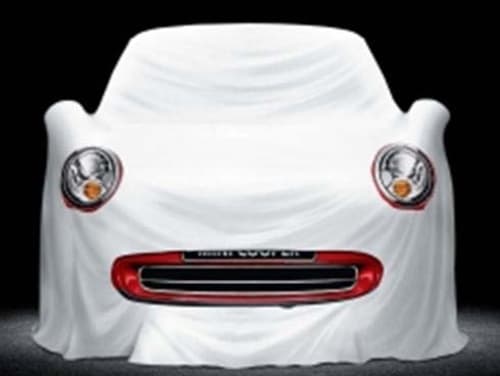 Finish carving your pumpkin and then head over to Tint World to style your ride for the hauntingly sweetest day of the year. Halloween can be more than just a buying costume and decorating your house, deck out your car too! Cruise the streets this Wednesday with a vehicle that looks like it's just been possessed by the spirit of Halloween itself. With current deals on audio, tint, and more, Tint World has your car's sweet tooth (or is it grille?) covered.
Vehicle Wraps & Graphics
Speaking of covered, ever consider getting your car wrapped or adding some spooky spot graphics for Halloween? Complete your costume with a coordinating vehicle with a graphic that will probably be screaming for attention on the road as you drive. This is great for a group of friends dressing up with a theme in mind that has some type of vehicle involved (i.e. Transformers, Batman, and even Scooby Doo). If there's a Scooby-Doo gang out there, just imagine what it would be like to see some meddling looking kids in a van wrapped with classic Mystery Machine colors and graphics.
Window Tinting
But if you're looking just to add some mystery to your vehicle sans wraps and graphics then tint could be your best option. With Tint World's computer-cut technology, the film is cut precisely to fit the specific year and make of your vehicle, resulting in a frighteningly perfect window tint. Keep the windows up until you're ready to give your friends a good scare.
Audio & Video
Ambiance is everything, so if you're trying to get into the Halloween spirit, audio and video might be just the thing to set off the evening's festivities of fright and fun. Haunt the neighborhood by blasting some scary screams and spooky sounds as your drive through the streets, trick-or-treaters beware.
Alarms & Security
If you're not interested in costumes or candy, but a little worried about rowdy kids hyped on sugar with a little too much time on their hands… fear not! Come by your local Tint World to choose an alarm system and get it installed there too. Scare those delinquents away from your vehicle and avoid any problems throughout the night. Even on maybe one of the wilder nights of the year, you'll know your vehicle is safe once you get a security system installed at Tint World.
Auto Detailing
And if you're one of the few to get the short end of the stick when it comes to the following morning—your house got TP'ed, your car was egged, there's no leftover candy—Tint World can help clean up the mess (when it comes to vehicles at least). Tint World's auto detailing services will remove both the sticky and sweet from any car, inside and out. So whether it was your kids who couldn't wait to dig into their bag of candy and left the backseat covered in chocolate and wrappers or there were some devilish eggs that mysteriously wound up on the top of your hood, visit your local Tint World to wash and clean the night away.