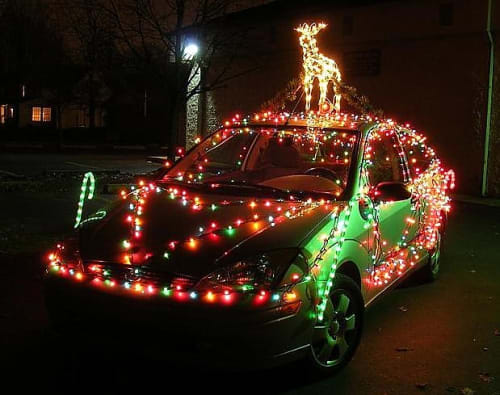 Winter car prep typically means adding antifreeze, inspecting your battery, and double-checking your heater, but can you go a step further? At Tint World®, we know how hard winter weather can be on you and your ride, which is why we're offering these extra tips to better prepare your car, truck or SUV.
Remote Starts: Your car's heater isn't magic – it operates from the heat of your engine. By having a remote start system installed, you can fire up your ride, finish your morning routine, and get in with a full blast of warm air. Letting your engine "warm up" for a few moments is also beneficial to the longevity of your vehicle.
Window Tint: There's no such thing as a season to have your windows tinted as even during the winter, window film can protect and benefit your vehicle. If you live in a snowy area, tint can help reduce daytime glare from the sun's reflection off the snow. The earlier sunsets of winter can also pose a visibility issue if your windows aren't tinted and because tint will help trap warmer air, your car's heater will have to work less during the winter.
Detailing: From slush, salted roads, and dirt and grim, winter weather can wreak havoc on your vehicle's paint and foundation. To help prevent the possibility of rust, make sure to get your car washed and detailed frequently during the winter to remove any nasty buildup. This can also benefit your interior that is more likely to get abused from winter conditions.
Taking winter vehicle prep one step further can help prolong the life of your vehicle for years to come. Make sure to contact your local Tint World® to add an extra slice of protection this winter.