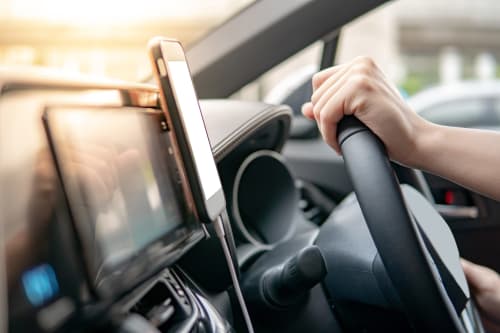 Our Tint World® Favs Mix Convenience and Entertainment
At Tint World®, we love high-tech cars, and we're big fans of the way modern cars are blending convenience, entertainment and safety for a pleasant and fun driving experience.
Of course, we're always ready to give our customers the best, hands-free aftermarket car audio integrations available, but here are our picks for cars with great tech right from the showroom.
1) The 2020 Lincoln Nautilus
To be honest, the 2020 Lincoln Nautilus had us at "wireless smartphone charging." Forget the hassle of wires and plugs. Just climb in, set your smartphone down in the secure charging console, and your phone's not only charging, it's connected for a seamless audio, video and navigation experience. The Lincoln can also sync with Amazon Alexa and function solely on voice command.
2) The 2019 Mercedes-Benz A-Class
Operating the technology in the 2019 Mercedes-Benz A-Class feels like talking to the computer on a Star Trek spaceship. You can talk with the Mercedes-Benz User Experience (MBUX) in a conversational way like Siri or Alexa.
You can use voice and an integrated touchscreen to control the system. Two 7-inch screens are standard, but you can upgrade to 10.25 inches each.
And if you get a lot of speeding tickets, the car's navigation system can even detect speed limit signs and automatically adjust your cruising speed!
2) The 2019 Ram 1500
Most people don't think high-tech when they think pickup trucks, but the 2019 Ram 1500 is lightyears ahead. Equipped with the Uconnect infotainment system, this truck can be upgraded to either an 8.4-inch touchscreen or a 12-inch vertical touchscreen, plus a 19-speaker Harman Kardon audio system.
The Ram 1500 is available with a mild hybrid engine for fuel efficiency, working with the truck's start/stop system for smooth restarts without delays. Other optional safety features include adaptive cruise control, blind spot monitoring and more.
But no matter what car you're driving, you can still get the best tech money can buy at Tint World®. Our installation experts can add hands-free and voice-command functionality seamlessly to your current vehicle. Just contact your local Tint World® to find out more.