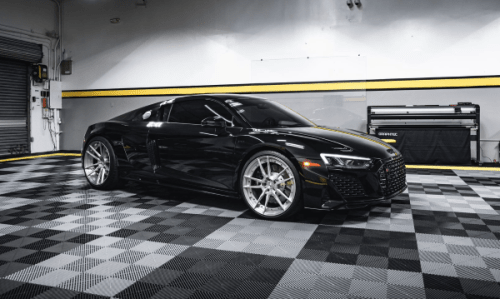 Get the Job Done Right at Tint World® with Our Premium Automotive Tinting Services
Custom window tint not only provides protection from the sun but it also sets your car or truck apart from the other average joes on the road. However, choosing a shop that offers window tinting services can be difficult and ultimately it comes down to how well the window tint installer can do their job.
That's because there's a lot that can go wrong when adding aftermarket window tint. The installer can get the fit wrong, damage your car windows' glass and rubber seals, or apply it wrong, leaving it bubbling or peeling. Doing the job wrong can even lower the resale value of your car or truck, and fixing a bad tint job is even more expensive than paying for the initial installation.
So, it's important to get the job done right the first time, and that means picking a window tint professional with a great track record. Here are some tips for selecting the right pro for the job.
Ask around. Get recommendations from people you know, and look at the work they've had done on their cars. Also, take the time to look online for reviews on sites like Google, Yelp and Facebook.
Do they know the law? Local and state laws affect what level of tinting is legal for your vehicle. A true window tinting professional will know what's legal and what's not in your location.
How do they cut? High-quality window tinting companies don't cut by hand because it opens the door to improper fit and finishes. Look for a shop that uses a computer cut system — like the Tint World® Pro-Cut Computerized Window Tint Cutting System — which allows for a perfect fit, every time.
What's their experience? Look for a pro that's been successfully serving customers for a long time, not someone just starting out. There's a level of expertise that only time can bring, and that's the level of experience that you want the professional working on your car to have.
Tint World® has been the No. 1 window tint professionals for more than 30 years and continues to be. Our experts know the brands and products, know what's legal based on state law, and know how to give you the window tint installation of your dreams. And all our work is backed by a solid warranty, too. If you would like to know more about our window tint services, just contact your local Tint World® today!