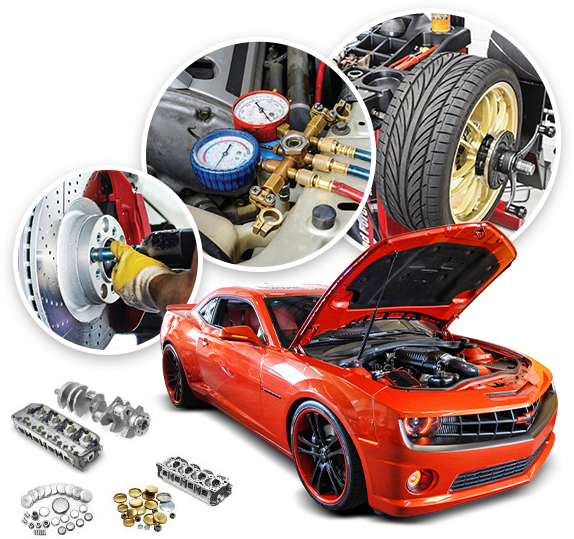 Tint World® Auto Repair & Maintenance.
When it comes to proper vehicle maintenance, Tint World® has you covered. Keep your vehicle running at maximum efficiency by getting it serviced at Tint World® – we offer several repair and maintenance services including oil changes, brake repairs, wheel alignments, and more. Not only can a professionally maintained vehicle last longer on the road, but will also drive better as well as increase in resale value.
Tint World® offers professional engine maintenance including engine repair, fuel system cleaning along with fuel pumps, air liters, spark plugs, ignitions, oxygen sensors, and other engine parts to ensure that your vehicle is properly maintained and runs at its optimal efficiency. Our expert auto repair technicians use quality parts and equipment for your vehicle's engine and can also consult with you on different service options based on your budget. For better performance and longevity, Tint World®'s Auto Repair and Maintenance services have you covered.
Call For Instant Quote! 800-767-8468
Auto Repair and Maintenance Services at participating Tint World&reg locations only.
Book Now
Get Quote
Tint World® Technicians Are ASE Certified.
Tint World®'s auto repair and maintenance technicians are ASE Trained & Certified Professionals. Tint World® ASE Certified Technicians work in various specialty vehicle repair areas including brakes, engine repair, air conditioning, and more. Our technicians must go through rigorous testing before getting certified and are also required to re-test every 5 years to maintain certification and keep up to date with newer vehicle technologies.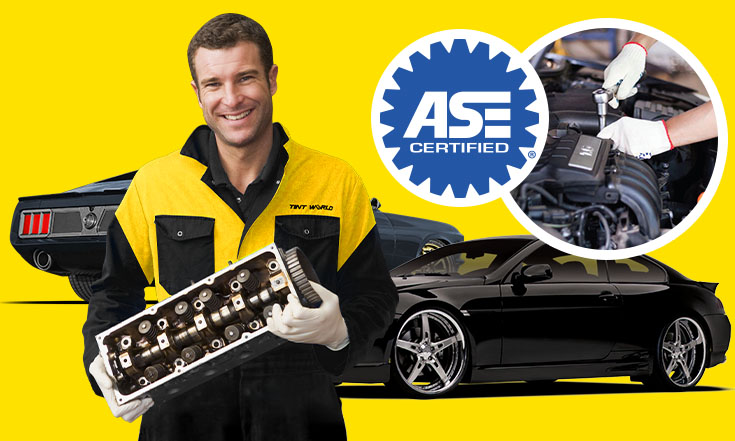 Milage Maintenance Service Packages
Tint World® Mileage Maintenance Services with synthetic blend and full synthetic oil options keeps your vehicle in Factory Warranty!
Customize any package to fit your needs. Get a quote or call 800-767-8468

3K SERVICE

Every 3k Miles

7.5K SERVICE

Every 7.5k Miles

15K SERVICE

Every 15k Miles

30K SERVICE

Every 30k Miles

Oil & Filter Change
Top Off & Check All Fluids
Lubricate Chassis
Adjust Tire Pressure
Rotate All 4 Tires
-
Clean & Adjust Brakes
-
-
Check Air Filter
-
-
-
Replace Air Filter & PCV
-
-
-
Balance All 4 Tires
-
-
-
Check Wheel Alignment
-
-
-
Service Battery
-
-
-
Check A/C & Heater System
-
-
-
Check Spark Plugs
-
-
Check Wiper Blades
-
Premium Liquid Wax
Supreme Paste Wax
Ultimate Paste Wax
Replace 2 Front Wiper Blades
-
-
-
Flush & Fill Brake System
Replace Cabin Filter
Flush & Fill Cooling System
50 Pt. Systems Inspection
Tire Wear & Condition
C.V. Axles & Universal Joints
Muffler & Exhaust System
Belts & Hoses
Steering Components
-
Brake Pads / Shoes
-
Radiator & Cooling System
-
Coolant Only
Brake Hydraulic System
-
-
Wheel Bearings & Seals
-
-
Struts / Shocks
-
-
Engine / Transmission Mounts
-
-
Hood, Trunk, Hatch Supports
-
-
Rack-n-Pinion Assembly
-
-
-
Catalytic Converter Emissions
-
-
-
Interior & Exterior Lighting
-
-
-
Exterior Paint & Condition
-
-
-
Auto Repair & Maintenance Services
Our Auto Repair and Maintenance Services offer OEM and Aftermarket parts and service in fully equipped facilities!
Muffler & Exhaust Repair & Replacement
When it comes to the proper muffler and exhaust maintenance and repair, Tint World® has you covered. We offer several exhaust repair and maintenance services including diagnosis, complete system replacement, catalytic converter repair or replacement, muffler repair or replacement, and more. For better performance, longevity, and fuel efficiency, contact the auto repair experts at Tint World®.
Auto Glass & Windshield Replacement
Tint World® is your home for professional auto glass and windshield replacement. Not only does windshield damage obstruct the clarity and vision of the road, it also compromises the structural integrity putting your windshield at risk for further damage. Tint World® Windshield Replacement service is fast and efficient. We make sure the damaged glass is correctly replaced and fully restored.
Car Batteries and Charging System Services
For fast, affordable car better replacement, come to Tint World. We stock and install the best vehicle batteries from top name brands so you can be confident you're driving with quality. If you need to repair corrosion, or need a completely new battery for your vehicle, Tint World's car batteries and charging system services provide reliable starting and healthy alternators for your vehicle. Tint World also provides regular testing to ensure your batteries are working properly.
Brake Repair & Service Checkups
Replacing brake pads will ensure that you don't incur damage beyond worn pads and that your vehicle can stop on a dime. You risk damage to other brake parts that are far more expensive than brake pad replacements if you don't properly maintain your brake pads. The professional brake repair technicians at Tint World can check your brakes to ensure they are in good working condition, and can also provide expert solutions for any brake pad problems they may discover.
Auto Air Conditioning Repair and Services
Bring your vehicle to Tint World at the first sign of AC problems in order to save you from trouble, time, and extensive costs. Our auto air conditioning repair and service technicians can diagnose what the problem is and will consult with you on different solutions that fits with your needs and budget. Whether it's a leak or some other issue, Tint World will have that cool feeling back in your vehicle in no time.
Tires, Wheels and Alignment Services
Decrease the wear and tear on your vehicle's wheels by getting it serviced at Tint World. Tint World's expert tires, wheels and alignment service technicians can evaluate the efficiency of your current wheels and tires and will consult with you on a solution that fits your needs and budget. When the alignment of your wheels is off or your steering feels unsteady, unnecessary wear and tear on your vehicle is increased. Avoid dangerous driving conditions by getting your wheels and tires routinely inspected and maintained at Tint World.
Tune Ups, Diagnostics and Engine Repairs
Bring your car to Tint World for tune-ups, diagnostics, oil changes, air conditioning maintenance and other services to maintain a safe, comfortable, and reliable ride. Your vehicle is one of your biggest investments and regular maintenance can save you from costly repair later on. Tint World's repairs and maintenance services makes sure that everything is working properly – our expert technicians can provide additional information about how to properly maintain your vehicle as well as service your vehicle to ensure optimal performance.
Oil Change and Maintenance
Schedule regular oil change and maintenance checks at Tint World to ensure that your vehicle continues to run at its best. Oil changes keep your engine running clean and at peak performance. Don't risk, over-heating your engine by avoiding a routine oil change – Tint World can expertly provide oil change services to your vehicle in no time. We only use top-of-the-line full synthetic oils and blends, and our expert staff will select the motor oil that is right for your vehicle that's within your budget.
Steering & Suspension Services
Improve handling and weight distribution with our performance stability products including sway bars, strut mounts, braces and more. Control the height of your ride with adjustable air spring mounts and tune it to your desired settings. We have coil springs, leaf springs, shackles, hangers, and all the parts necessary for a clean drop. Whether you're looking for stability, or pure performance, our expert technicians will diagnose any issues, and provide you with a wide variety of options.
At Tint World®, We Approach Every Job With 100% White Glove Service.
See what our customers say about us: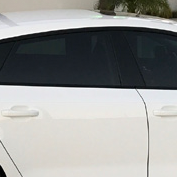 TYSON N.
LOOKS AMAZING!!!
One of the best customer service experiences I've ever had. I had my windows tinted on my truck. The quality is excellent, and the customer service was amazing.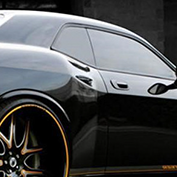 MEGAN A.
GREAT WORK
Great prices and high-quality service. The tint on our Jeep looks amazing! Tint world has so many different things other than just auto tint.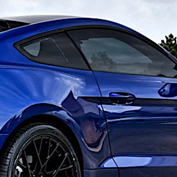 TIFFANY B.
COOL INSIDE & OUT
This is our second vehicle we have had tinted here, and the handiwork is fantastic! Such a big different noticed in our car's temperature and privacy. Excellent work and great prices!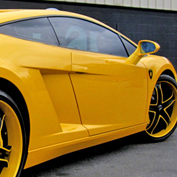 JAKE K.
FLAWLESS
I took my girlfriend's car here to get her windows tinted for her birthday. Solid work and customer service all the way around.
Unbeatable Service.
Amazing Deals.
We always have specials on popular services and products. Take advantage of the amazing deals today!
View Current Deals!
Nothing Says Love Like A Tint World® Gift Card.
We always have specials on popular services and products. Take advantage of the amazing deals today!
Purchase Today!