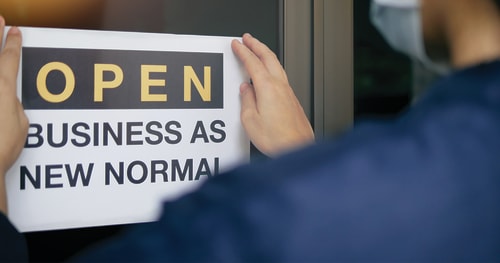 The COVID-19 pandemic has left many businesses scrambling to figure out a path forward. In the face of non-essential business closures, fear of illness and more, many have lost months of revenue. This leaves many small business owners wondering how they can weather this crisis and recession-proof their businesses. As an automotive franchise, Tint World® has been designated essential in most locations throughout the crisis, but we have also experienced challenges during this time. We want to share our recession-proofing know-how to keep small businesses on track and profitable, no matter what comes next. Here are three strategies to recession-proof your business.
1) Get Serious About Cash Flow
So many business owners don't have a handle on their cash flow. If you don't know your numbers, like profitability, materials costs and break-even, find them now. Once you have your numbers, you can create a clear plan for profitability and set aside cash to get your business through difficult times.
2) Find New Products and Services
The same-old, same-old won't cut it in today's market space, if it ever did at all. Businesses that survive and thrive are the ones able to look ahead and identify products and services that fit into their existing skillset, plus shifting consumer needs. Make sure you stay agile and able to pivot to new revenue streams.
3) Build Great Relationships
"We're all in this together." It's a saying that everyone has heard during these challenging times. And it's plain to see that the businesses with strong relationships are having an easier time. One way to ensure that you always have a great team at your back is to join a franchise network. Whether you're opening a new business or converting an existing business, franchising gives you access to the knowledge and resources of a national group so you're not going it alone in a crisis. If you are exploring how to recession-proof your business, and especially if you would like to have a nationwide team on your side before the next crisis hits, Tint World® would love to speak with you. Just download our franchise kit to find out more!