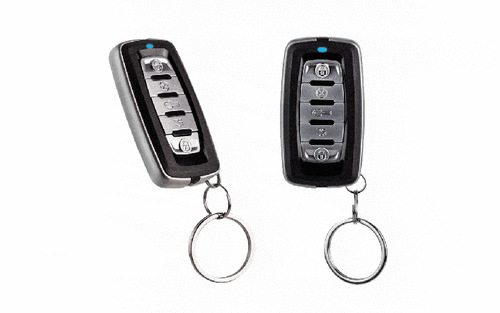 While the rate of automotive theft is on a decline overall, the FBI indicates that a car in the U.S. is stolen every 45 seconds. According to Progressive, nine out of 10 dates where car thefts occur the most land between July and September, meaning now's the time to better prepare your car, truck or SUV against thieves. A number of modern vehicles will leave the factory with a security system, but for older models – the ones that hold the highest theft rate – owners are leaving their vehicles at risk every time they park.
Having an aftermarket alarm system installed is a great way to protect from motor vehicle theft, even if your ride has a factory system. At Tint World®, our installers are expertly trained with years of experience in consulting, installing and managing automotive security systems and can help you better understand your options when shopping.
Consider the following when deciding on which car alarm is right for your vehicle:
Sensors: An alarm system is nothing without triggers, so it's important to research what factors will activate your alarm. Some older or less expensive systems work with the driver's door, but thieves today are more and more aware of these systems, making it important to consider alternate options. Impact sensors will trigger an alarm if a lock is damaged, while glass break sensors tie into windows which are frequently accessed by thieves. Radar sensors detect movement and can monitor motion in and around the vehicle.
Controls: Arming and controlling an aftermarket alarm system should be dealt with easily, so look into systems with flexible and powerful controllers. While some systems are basic with armed and disarmed features, others can double as a remote start controller with time and temperature settings making it a win-win upgrade. Look into range, as well, as some higher-end controllers feature up to a one mile radius.
Interfaces: Many modern alarm systems can work hand-in-hand with your vehicle's already installed systems. For example, an aftermarket alarm may be able to trigger your car's ignition switch if the alarm is triggered, immobilizing the vehicle. Other systems use GPS so you can see where your car is at all times, or track it should it get stolen.
By weighing these three options, you can better determine your needs for a car alarm system and have one hand-picked just for your ride. Make sure to stop by your local Tint World® location to have it professionally installed, tested and maintained.