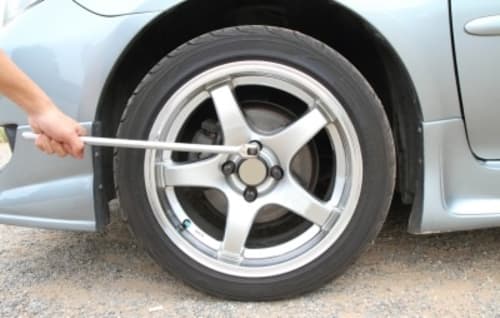 Automotive customization is a multi-billion dollar industry, meaning that there is a litany of aftermarket parts available to spice up your car, truck or SUV. While these range from 12 volt, performance, styling or even replacement part upgrades, each product needs to be installed properly to ensure functionality, compatibility and safety. While it may seem like an easy way to spend a Saturday, some DIY installs can come back to haunt you if you miss a step, miss a bolt or miss the instructions.
As you contemplate your DIY project, you need to understand the risks of certain aftermarket installs and weigh your options. While you may think you can save money by performing the labor on your own, some products require expensive tools, or could result in more costly damages. At Tint World®, our installers have decades of experience, with many holding ASE training and certifications, and understand that a job done right is only done once.
Before you get out your tool box, here are a few risks of DIY aftermarket installs that you should consider:
Functionality: A vehicle manufacturer can spend millions on research and development for a single component, so replacing that part with one built in an entirely separate factory by an aftermarket company brings a wealth of risks. You can damage the functionality of your car if the install goes wrong and with many performance oriented parts, you can even put yourself at risk by failing to follow instructions such torque specs, install order or fitment.
Compatibility: Not all aftermarket parts match the fitment or compatibility of OEM components, meaning that some specific, tricky steps need to be taken in order for everything to work. Should you tackle a DIY job and discover this, you could find yourself in need of a new tool as well as the know-how to modify, and potentially you could find yourself with a non-functioning vehicle. You could also fail to notice the lack of compatibility entirely, and put your vehicle at risk of disastrous failure as a result.
Safety: Certain aftermarket part installs require digging into a car's vital systems such as electrical or fuel, meaning you could find yourself right in the middle of the danger zone. For 12 volt upgrades like car alarms, stereos or backup cameras, a poor install can damage grounds imperative to the overall vehicle, or even the charging or electrical system as a whole. It's best to leave these installs to trained individuals to maintain the integrity of your ride.
Aftermarket parts can turn a mundane machine into a truly unique ride, but if they're installed incorrectly, they can turn your vehicle into a driveway statue or even worse. While some jobs are simple, others truly should be conducted by trained professionals. At Tint World®, we'll work with you and help you determine the best way to customize your vehicle. To find out more, contact us today!