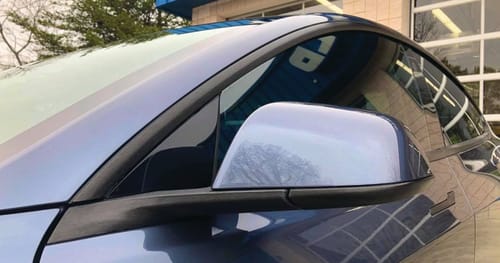 At Tint World®, there's nothing we love more than hot automotive upgrades. We take pride in making great vehicles even better, making them more fun and comfortable and adding functions they didn't have before.
But the world of aftermarket upgrades is always changing, with new products and services added every year. Even if you're plugged into the industry, you might miss something that you never realized you wanted. Here are our top four hot upgrades you need to know about.
1) Cold Air Intake System
Looking for more power? A cold air intake system like those offered by K&N, Injen and AEM can give your car or truck the pep you crave. A cold air intake pulls air from outside the engine compartment through the front of your vehicle, giving it a phenomenal horsepower boost.
2) Remote Start
We've all shivered in a cold car or sweated it out in a hot car. But did you know there's a safe way to start your car remotely, so you can be comfortable when you get in? Remote start systems can be added as an aftermarket upgrade to most cars. You can even add an app to your smartphone to make startup more convenient. We recommend the Viper Smart Start!
3) Headlight Film
You may have added paint protection film to your vehicle, but did you remember the headlights? Your headlights take just as much of a beating as your car's paint, so it makes sense to protect them, too. Headlight film is available in clear, but also with tint and specialty colors and finishes. And it's not just for headlights! It can be applied to fog lights, taillights and sport lights, too.
4) Chrome Delete
Is your vehicle looking a bit outdated? Chrome Delete can bring it into the modern era. This upgrade can make that old-school chrome vanish. It's available in basic black, but also other colors and pattern options to match your style.
No matter what you're looking for in automotive upgrades, whether it's safety, convenience or entertainment, Tint World® can help. We stay up to speed on all the latest trends and tech in the aftermarket industry. For more information, just contact your local Tint World® today!