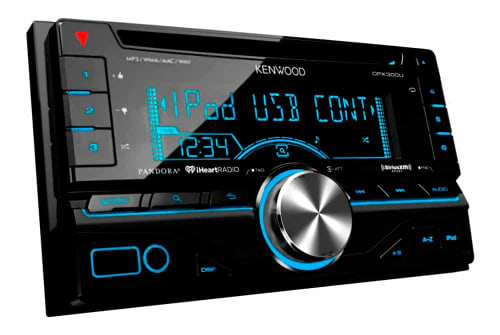 We know that your car's factory audio system might not be up to your standards. Whether you want to add new subs or place an entirely new stereo in your dash, giving your car the sound it deserves can be a top priority. When you've decided it's time to upgrade the audio system in your car, you'll have two options to do so: either do it yourself or take it to a professional. While it may seem like a great weekend project, a stereo install can prove more difficult than expected. At Tint World®, car audio and video installation have been a major focus for three decades.
Consider the following benefits of having your stereo installed by a pro:
Expert Installation – Tint World® professional electronics technicians are trained Mobile Electronics Certified Professionals (MECP), meaning that they're qualified to properly install your new stereo system correctly the first time. While there are many DIY guides available for your aftermarket customization projects, none can prepare you to install your system with the same expertise that our technicians possess. Don't hurt the sound of your system with a less-than-perfect installation.
Professional Advice – Although there are many high-quality stereo systems on the market for you to upgrade your ride's sound, choosing the one that's right for you can be a difficult process. Our car audio and visual professionals can help you decide on the best products and designs for your specific car.
Save Time – We know how important your car's stereo is to you. Don't cost yourself days or even weeks of silent driving while trying to fine-tune your DIY skills when Tint World® can get your installation done quickly and correctly. Our technicians can save you a considerable amount of time on the installation, getting you back on the road and enjoying your favorite tunes.
Improve Appearance – Tint World® provides factory suited installations, so your new stereo system will look as good as it sounds. Your system will blend seamlessly into your car's dash, letting you show off not only the sound to your friends, but also the look.
When it comes time to upgrade your car's stereo system, let Tint World® do the hard work for you. Our professional electronics technicians are highly trained and can seamlessly integrate your new stereo system with your car's factory electronic system, giving your ride the sound you want without the headaches of tackling the installation yourself. Contact Tint World® today to get started.