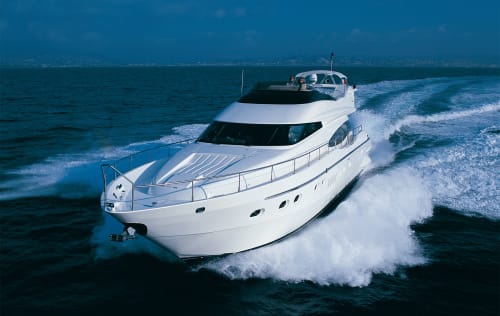 Owning a boat can be a great source of pleasure, offering fun in the sun, relaxation and adventure, but it's not something that comes without responsibilities. Maintenance and regular detailing is critical to prolonging the life of any boat or yacht and, by taking extra measures, you can help ensure that your enjoyment on the water is always maximized. One modification that is sometimes overlooked but highly beneficial is window tinting. Not just for cars, trucks and SUVs, window tint can transform, cool and protect your floating investment.
If your vessel isn't tinted, consider the following benefits of having a professional boat detailer take care of the windows in your boat or yacht.
Comfort inside, sun outside – While a boat brings fun and adventure, having the ability to take a break from the heat and cool off in the cabin is a true luxury. However, if the inside of your boat is just as warm as the deck, you're likely to have to cut your day on the water short. With marine window tinting, you can reduce the heat of your boat's cabin by up to 70 percent while increasing air conditioning efficiency and improving overall comfort.
Reduce glare, improve safety – Regardless of your boat's setup, sun glare can be uncomfortable and dangerous – especially for your captain. By having a professional install window tinting, your boat's windshield will block glare to lessen eye fatigue and improve visibility, even when the sun shines brightest, helping you always remain in control of your vessel. Glare reduction also benefits your passengers who may choose to enter the cabin to take a break from the sun.
Block UV rays, prolong the fun – A day on the boat should be just that – an entire day – but without protection, hours spent in the sun can prove harmful. When on the water, having the option to take a brief break and cool off is pivotal and, with window tint, you get that option. Tint World®'s marine tinting drastically cuts down UV radiation – up to 99 percent – and helps reduce the sun's harmful cancer-causing UV-A and UV-B rays. By having your boat's windows tinted, you create a "break zone" to get out of the sun for a moment, allowing you to prolong your day on the water.
Privacy and protection, even when away – Ensuring privacy and security of your vessel when docked or in storage is important to its longevity. With window tint, your boat and the valuables inside are kept private and the condition of the fixtures and furniture within the cabin stay protected from sun damage. Depending on application, a Tint World® professional can install upgraded tinting that serves as severe weather protection to help prevent damages from wind-born debris.
Having your boat or yacht tinted is not just for style and comfort, it adds extra value to your vessel, too. While it's a wise decision, marine window tint installation isn't as cut-and-dry as one might think, and in order to get the ultimate benefits, it's highly recommended to have a window tinting professional work on your boat. If you're looking to get the most out of your vessel, contact the pros at Tint World® today!