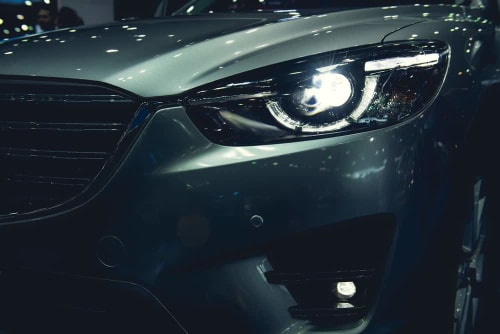 According to SEMA, the automotive aftermarket and specialty-equipment market is a $39 billion dollar industry and expectations are that these numbers will continue to grow. As more and more options are available for your vehicle, you can trust the automotive accessories professionals at Tint World® can help you find the perfect enhancement to add to your ride!
From custom automotive lighting to chrome grills, custom seat covers to custom gauges, no matter what type of automotive accessories you might be interested in, the Tint World® team can help you find the perfect enhancement for your ride. Some of the most popular automotive accessories that Tint World® has to offer include:
Automotive Lighting: From HID lighting for the exterior to interior custom colors, Tint World® can help you find, design and install a custom lighting solution that is perfect for your taste. Enhancing the interior with custom lighting that can be switched to fit your mood is extremely popular, as is exterior neon to give your ride a unique look.
Truck Customization: From grille guards to running boards, tonneau covers to seat covers, the automotive accessories that are available for trucks continues to grow each year. Whether you are looking for new ways to haul a boat, RV or other vehicle or adding bed liner to protect your truck investment, Tint World® has a number of options available to trick out your truck to meet your individual tastes.
Interior Customizing: If you spend a lot of time behind the wheel, you want the cockpit in your vehicle to offer comfort, control, and a customized look to suit your needs. From custom seat covers available in a wide variety of options to custom dash kits and custom gauges, Tint World® offers a wide range of products that will help you make your vehicle your own.
Body Kits: For you're interested in taking your customization to the next level, Tint World® offers a number of body kits for different makes and models that will change the stock look of your vehicle into a show-stopping, custom ride. Tint World® has options that can make your vehicle stand out from the crowd and help you create a custom design that is all your own.
Tint World® offers top brand care accessories that will fit your own personality and style to make your ride a custom work of art. If you have a customization plan or are just looking for different options that are available, the automotive accessories experts at Tint World® can help you take the first steps to your dream ride, so contact your local Tint World® today to see what we can do for you!