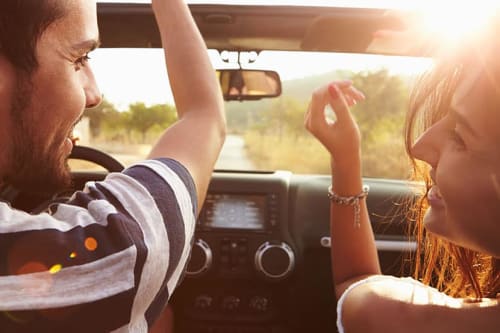 No problem with Tint World® wireless audio upgrades
By and large, audio jacks have hit the road.
Many of the newer smartphone generations are lacking the traditional 3.5mm headphone jack that allowed, in the good old days, users to listen to music on wired earbuds or play their streaming music on their car stereos.
Thankfully, you can access your favorite playlists or podcasts via Bluetooth installed by our talented crew of Mobile Electronics Certified Professionals. Bonus: Bluetooth also offers hands-free mobile phone options.
You don't have to stop with our seamless integration of your smartphone into your audio system. We can also turn your ride into a mobile pump-and-thump rave with new stereo heads, CD players, speakers, subwoofers and amplifiers.
We can also install nearly identical marine audio systems on your boat or personal watercraft. Jam out to "Smoke on the Water" as you and your crew bound across the lake or harbor this spring and summer.
Tint World® can also install satellite radio systems so you can listen to static-free football, baseball or soccer games while on the road, or if you can stomach it, news and talk radio from every perspective.
But don't stop with just a Bluetooth upgrade. We can also upgrade your vehicle's electronics array with GPS, DVD players and associated screens that can be mounted overhead or on headrests. Nothing keeps kids quite like the 80th viewing of "Frozen" while traveling to grandma's house. Unless they start singing. At least a new GPS or navigation system can cut down on travel time.
As always, these components can also be installed on your boat or personal watercraft.
So don't mourn the loss of your jack. Get some simple aftermarket upgrades and your "Glee" playlist will be accessible forever. If you're into that sort of thing.
Contact your local Tint World® today to free your music from your phone.