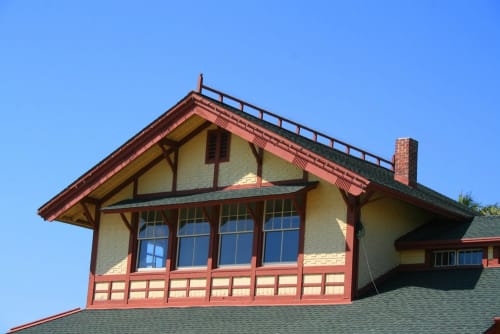 The warm summer months means that your home is exposed to more of the sun's rays than any other season of the year. With many homes having large windows to add beauty and value, the relentless beating of the sun can also take a toll on your wallet, with rises in energy consumption and sun damage to the contents of your home. If you are interested in saving money on energy costs and protecting the items within your home, consider the advantages of TintWorld® residential window tinting services.
Adding residential window tinting to your home can also extend beyond cost savings to protect the most important part of your home—your family. Ultraviolet radiation has been identified as a human carcinogen by the National Institutes of Health and the Skin Cancer Foundation has recommended a number of residential window films to prevent skin damage from the sun. Your home can see a number of benefits from residential window tinting from TintWorld®, including:
Comfort and Savings:
Regardless of the season, the sun can fill your home with glare, heat and fluctuations in temperatures if not properly protected. Residential window films can help regulate interior temperatures without having to use drapes or curtains to filter out sunlight. In addition, home window films can help save on energy costs by reducing interior heat during warmer months when the sun is at the hottest temperatures.
Protect the contents of your home:
Interior spaces in homes may be affected by the damage of solar heat and UV rays, including fading of furniture, carpet, and draperies. Residential window films can stop up to 99% of destructive UV rays, meaning that the contents of your home will retain value and not be bleached or damaged by the effects of the sun.
Safety:
Glass and windows are often the most vulnerable parts or your home. With the addition of residential tinted security window film, you may be able to reduce the possibility of your home being subject to burglary, property damage and even personal injury.
Enhance the beauty of your home:
There are numerous residential window films available to enhance the look of your home. Films can have patterns, reflective surfaces on one side, or even offer complete privacy through opaque or frosted films for bathrooms.
The benefits of residential window tinting services for your home can extend beyond simply keeping your home at a comfortable temperature. Safety, energy savings and protection of your family are among the outstanding benefits available when you add residential window tinting and film to your residence.  To find out more about our residential window tinting services, contact your local Tint World® today.