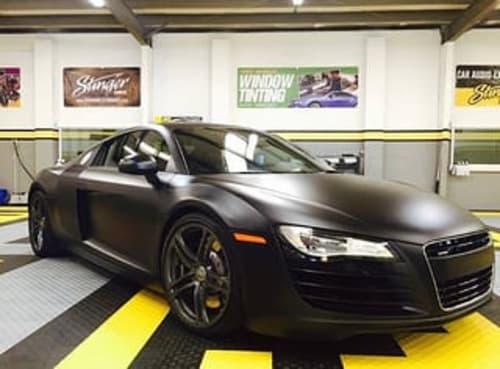 Whether it be from the sun, road debris, parking mishaps or basic wear, automotive paint is placed under a significant amount of stress. When your car, truck or SUV is your pride and joy, spotting a paint blemish can come as a crushing blow – especially if the protective clear coat is compromised. Regardless of your vehicle's make, model or year, protecting its paint is a must if you want to avoid costly resprays in the future.
At Tint World®, we staff leading automotive industry professionals and partner with high quality paint touch-up companies to bring you top-notch options to protect your vehicle's outer coating. Before you get sidelined with bad paint, take the following measures into consideration to better protect your ride:
Equip your DIY efforts: Hand washes, while time consuming, are highly regarded as the most effective and gentle method of washing a vehicle, but only if properly equipped. A bucket, soap and garden hose are not going to cut it and can even hurt paint more than being left alone. Arm yourself with specialty car wash soap that is gentle on paint as well as cotton mitts for washing and nonresidue drying towels.
Wax properly: Automotive wax is one of the best forms of protection, but it can have disastrous results if applied incorrectly. According to Popular Mechanics, by equipping yourself with an orbital buffer with pads and high-quality buffing compound, your wax job will be much easier. You will also need high quality wax, polish and microfiber cloths to compete the job – making sure to follow the instructions step-by-step.
Add protective film: Complementing traditional wash and waxing with advanced, automotive protective film is a great way to prolong the life of your paint. This comes in the form of clear-bra film that covers the high-risk zones of your car such as the front bumper and hood, side skirts, fender flares and door mirror and handles. Paint film adds a virtually invisible layer of protection from road debris and can be removed safely at any time.
Prolonging the quality of your vehicle's paint is a great practice to prolong the enjoyment of your ride. By following the best practices outlined above, you can avoid costly or low-quality resprays, and help the paint shine bright for years to come. To find out more about automotive paint protection or to purchase accessories that can assist you in the process, contact your local Tint World® today!