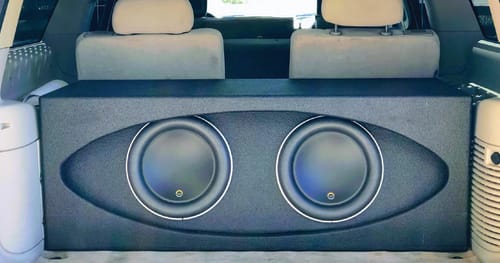 Whether you love crystal-clear notes or deep-thumping bass, a top-notch car audio system is absolutely vital to your driving experience.   Tint World® installs car stereo systems that stand up when the bass drops. Your in-car stereo has the ability to deliver better sound quality than the sound system in your living room, but it also has more challenges to overcome. The smaller space and highly engineered interior of your vehicle is probably a better venue for the sound, but road and engine noise, wind, weather and other factors can get in the way, too.  So, how can you tell if your car audio system is the best around? The writers at MotorTrend have published a list of the top songs to put your car stereo through its paces. Here are a few of their choices. 
"Nobody's Perfect" by J. Cole, featuring Missy Elliot 
Associate Online Editor Duncan Brady named this track as his go-to car audio test because of the rich, low bass that starts around the 32-second mark. This song will test your subwoofer's peak power and its sustained output because that bassline keeps thumping for the whole track. 
Arturo Marquez's "Danzon #2" 
According to Testing Director Kim Reynolds, classical music is the ultimate test of any car audio system. That's because each piece contains a rich diversity of instruments and extremes of soft and loud tones. In fact, if you can hear a classical track's quiet moments without stopping your car, you can be sure you've got top-quality audio. She recommends this piece performed by the Simon Bolivar Symphony Orchestra. 
"Baby Did a Bad Bad Thing" by Chris Isaak 
Editor in Chief Mark Rechtin recommends this sultry track because the range of Chris Isaak's voice really puts a system to the test, up to and including Isaak's barely noticeable vocal break. The instrumentation is also complex enough to challenge any audio system.  If you're wanting car audio that can stand up to any challenge, Tint World® can help! Our aftermarket experts can recommend and install the best system to give you the sound you crave. Just contact your local Tint World® today for more information.