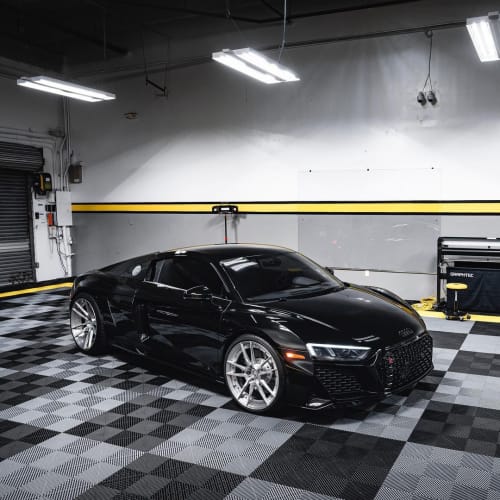 If you're looking for an automobile upgrade that delivers maximum impact without breaking your budget, think about Tint World® window tinting.
When it comes to automotive aftermarket services, window tint is an MVP. Tinted windows not only enhance the style of your car, truck, or SUV. They also provide safety and privacy, help keep your vehicle cool, and much more.
Here are some of the key advantages of Tint World®'s leading tint services:
Style: Tint World® window tint elevates the look of any vehicle, adding upscale style no matter what you drive. And with our extensive range of tint designs and packages, we're confident Tint World® has the right option for every driver.
Safety: Tint World® window tint offers protection from UV rays and reduces glare. Preventing outside eyes from peering in reduces the risk of theft, and tint applications even keep shattered glass from entering the vehicle in case of a crash.
Protection: Preserve your vehicle's resale value by reducing fading and other damage of the interior.
Convenience and cooling: Tinted windows keep the temperature down inside your vehicle, so it's more comfortable to get in on a sunny summer afternoon and easier to cool.
Reliable: Tint World®'s state-of-the-art 100% precision-cut micro-edge film cut technology system allows us to install your tint fast and with total accuracy. And each window tinting package we offer includes our guaranteed nationwide warranty.
To schedule an appointment or request a quote, find your nearest Tint World® Automotive Styling Centers™ location.