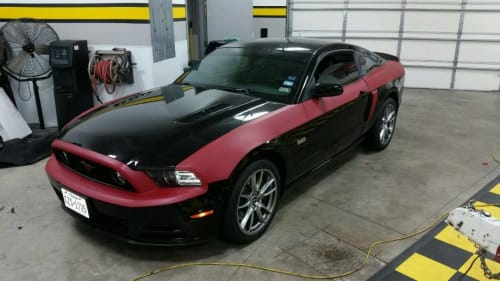 You've spent money on buying a good vehicle, so why not spend a little extra to make it better? Getting the most out of your ride often means going to the aftermarket for performance parts. There are plenty of products that are affordable and worth taking into consideration. Here are three examples:
Tires
Factory-spec tires usually aren't the best option for optimum performance. They forego grip and handling for ride quality and longevity but fortunately, there are plenty of high-performance tires available for virtually any vehicle. Examples like the BF Goodrich G-Force Super Sport and Michelin Pilot Sport can boost on-road performance while keeping your budget happy. If you're looking for lasting tread over performance, there is a market that focuses specifically on economy. Tires like the General Altimax™ last much longer so that you'll get your money's worth.
Interior – Car Seats
There's nothing worse than being uncomfortable while driving on the road. Not only does it increase the chance of an accident, it decreases the value factor of your ride. Upgrading to seats made by companies like Smittybilt provide quality comfort to ensure that you feel at ease on the road and have increased bolsters that hold a driver in place when cornering hard or driving off-road. They're also lighter, resulting in better gas mileage, handling and performance.
Mirrors
If you drive a larger vehicle or are pulling a trailer, wide angle mirrors are highly recommended. The company CIPA provides an array of mirrors available on the market to purchase for improved visibility. You can also upgrade to an aftermarket blind spot mirror that can be installed on your factory equipment.
If you're wanting to enhance your vehicle, contact your local Tint World today. We can help you choose the right tires, car seats, mirrors and more.