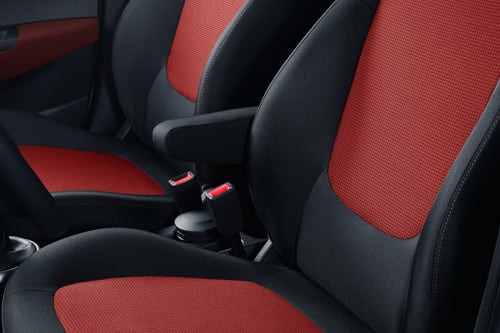 Tint World can help you customize the perfect interior
Tint World® partnered in May with Dash Designs to offer our customers the latest and greatest fabrics available on the market today. We offer everything from dashboard designs to steering wheel covers and custom seat covers.
But it's just fabric, right? Not so fast. Your car's fabric is a lot more important than just something to sit on. Fabric is also a lot more than a fashion statement.
Here are five ways fabric is fantastic:
You can customize your interior fabric the way you want via aftermarket installation. Feeling feisty? Install a leopard print. Feeling funny? Round up the cow-spot fabric to get your car really moving.
Do you hit the trail a lot via foot or mountain bike? Do you hop in your car after a sweaty workout? Do your dogs jump with abandon into your backseat? The type of lifestyle you lead, and the amount of wear and tear inflicted upon your interior should dictate the best type of fabric for you.
Improved value. If you want to trade in, or sell, your car, new fabric can certainly spruce up your interior – and your asking price.
Some seat covers are more comfortable than others. Sheepskin is the gold standard, but there are a range of other options, including various types of leather, then can dramatically upgrade your comfort quotient, especially if you are a road warrior.
Your Tint World fabric experts can help you combine elements of all of the above to customize your car's interior to your delight.
For more information on how our experts can help you select the best fabric for your needs, contact the Tint World® nearest you for details.