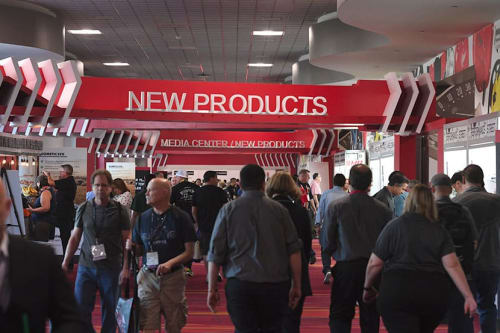 We're bringing the SEMA experience to our customers
Tint World® home office and franchise leaders attended the 2018 SEMA Show in Las Vegas to ensure we have the most current information on the products and trends shaping the aftermarket auto accessories world.
SEMA Show is billed as the largest specialty automotive trade event in the world, featuring seminars, demonstrations, and special events to showcase leading automotive products and innovations.
We are already thinking about next year. Here's a look at some of the leading automotive trends expected in 2019:
Trucks, SUVs, and crossovers. Both Ford and Chevy are expected to vastly reduce the sedans and coupes they build. Expect this trend to spread to other manufacturers. Instead of cars, many auto companies will focus largely on trucks, SUVs, and crossovers. That means Tint World®'s extensive line of truck accessories and upgrades will continue to grow.
Autonomous vehicles. While we are still years from mass-market self-driving cars, the trend is already clear. From impact warning sensors to self-adjusting highlights, vehicles are already becoming more autonomous. Tint World® will stay on top of this technology to offer the best autonomous equipment upgrades available.
Electric growth. We fully expect continued development in the electric car market. Total electric vehicle sales topped 1.5 million in 2018. Sales will continue to grow, especially in overseas markets. Tint World® is well equipped to offer our entire range of products and upgrades to these vehicles.
Expect even more integration of smart technology into vehicles. Whether it's a state-of-the-art navigation system, voice technology, or seamless integration of smartphones and tablets into your automobile, Tint World® will have the latest tech available.
We have always prided ourselves on staying abreast of the latest automotive technology. That will continue into 2019 and beyond. Contact your local Tint World® for more information on the latest innovations we have waiting for your vehicle.