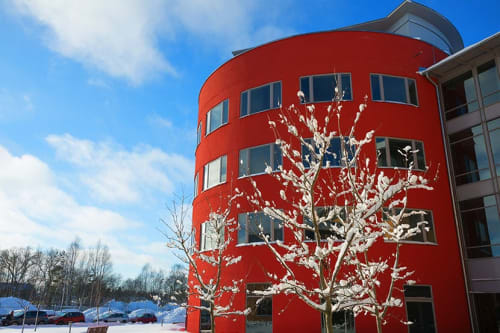 Window films provide year-round benefits
Tint World® is known for our automotive window tinting expertise, but we also provide residential and business window films that carry many of the same benefits. Our window solar films can limit glare, protect furnishings and flooring, and reduce heating bills. Here are five winter benefits of our residential and commercial window film:
UV protection. Winter sunlight still carries dangerous ultraviolet rays that can increase the risk of skin cancers and progressive eye disease. Our solar window film reduces UV penetration by 99 percent and is recommended by the Skin Cancer Foundation.
Reduce your heating bill. Tint World® window film traps heat in your home during the winter, resulting in energy savings of up to 30 percent. This can help reduce your heating bills.
Our window films provide clear views from within the house while protecting privacy. They can also help make it harder for potential burglars to tell if your home is vacant.
Protect your furnishings. Sunlight can prematurely age furniture and flooring. Sunlight can cause leather to lose its natural oils and become dry and brittle. It can also fade fabrics and cause uneven fading or darkening of wood floors.
Protect your inventory. Tint World® business window films are also a great option. They provide all of the benefits described above and can protect your inventory from fading or spoiling if it's near the storefront. In a grocery setting, window films can help prevent premature spoiling of dairy products and produce and keep sunlight off window displays or candy racks near the front of a store.
Residential and commercial window tinting is not just a summertime necessity. It can protect the occupants and the contents of homes and businesses all year, including during the winter. Contact your local Tint World®  for more information on our residential and home window film services.