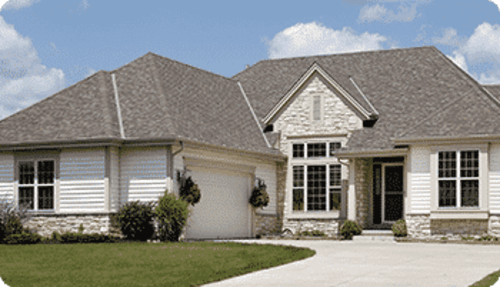 There are four kinds of window film that can be applied to residential glass:
Decorative window film
Solar control film
Window security film
Storm security film
Decorative Film – The thinnest of the window tints, decorative residential window film can be designed to enhance the look of existing glass. These beautiful films create privacy, give windows a unique upscale look and also reduce interior glare.
For example, customers can get an etched appearance without the high cost of removing and sandblasting the glass, while also letting in natural light and increasing privacy. And if they're looking for a bathroom solution, frosted glass privacy film blocks the neighbor's view but not the sunlight.
Solar Control (Low-E) Window Film – Low-E window film is a cost-effective way to protect belongings while making homes more energy efficient. In addition, this style of film can protect belongings from the sun's rays. Products like this can filter out 99 percent of damaging ultraviolet rays, protecting furniture, rugs and fabrics from fading or drying out. For the best coverage, your customers should choose window tints that are approved by the Skin Cancer Foundation.
Window Security Film – Window security film protects windows from accidents. If a window is broken, it will prevent dangerous shards from flying and injuring people by keeping the pieces safely attached to the film.
In addition to reducing the threat of flying shards of glass, security film can thwart forced entry. Windows and doors are an inviting target for intruders. By placing security film on windows and glass doors, it's possible to deter smash-and-grab thieves from penetrating the glass. This unexpected obstacle will generally discourage them, causing them to move on.
Storm Security Film – If you work or live in a storm-prone area, security film turns windows into shatter-proof safety glass, using the same principle as a car's front windshield. During a storm, glass can become vulnerable, and storm security film can improve its durability by holding shards together in the case of breakage.
To find out more about residential window film, make sure to check out Tint World's CEO, Charles J. Bonfiglio, on Home Energy Magazine. Read the full article, How Home Window Tinting Can Save Energy and Money.