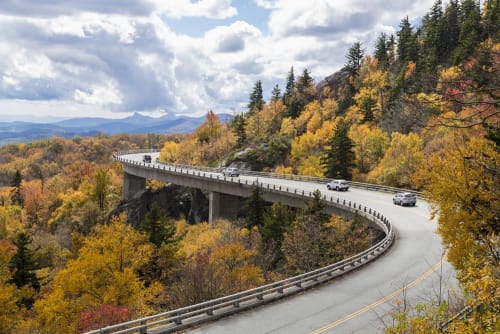 September is now upon us and this is a great time for upgrading and preparing your car for the fall and the colder temperatures that are on their way. Regardless of whether you are looking to upgrade your existing vehicle or looking for auto repair and maintenance, you can find exactly what you need to get ready for fall driving with services are available at your local Tint World® location.
With the change in temperatures and the sun hanging lower in the sky as fall approaches, there are a number of upgrades and updates you can make to your vehicle to prep for fall driving with help from your local Tint World® location. Check Brakes/Tires/Lights/Wipers: If you have done a lot of driving this summer, the wear and tear of hot weather can accelerate aging of your vehicle brakes, tires, lights, and wipers. Having your brakes and tires checked for wear can help keep you protected going into fall and replacing of old wiper blades can keep you protected during inclement weather. If your headlights are dim or need replaced, Tint World® offers a wide range of automotive lighting accessories to enhance your views when natural light is lowered.
Check your Battery: The last thing that you want when the weather turns cold is to have a battery that will not crank your vehicle. Have your vehicle battery inspected by the professionals at Tint World® to ensure that you have plenty of power to start your vehicle once colder weather starts to close in.
Stand out from the crowd: Think about a row of businesses in a strip mall or other outdoor location and consider the last time a business stood out from the rest. While you might be able to add some unique signage on occasion, adding a bright, updated, interesting look to your storefront with custom window decals and vinyl graphics can bring great attention to your products and services!
Auto Detailing: After the hot weather of summer, having your vehicle detailed by Tint World® can help protect your automotive investment from fall weather. In addition to offering extra protection from the elements, having your vehicle professionally detailed at Tint World® can help you spot and repair any problems that may have happened to your ride over the summer.
Window Tinting: As the days start to become shorter during the fall and the sun sits lower, having your vehicle windows tinted by the professionals at Tint World® can help minimize glare during driving. Our team of window tinting professionals can assist you in finding the perfect tint for your ride to help minimize glare and keep you safe on the road.
After a great summer outdoors, now is the time to start thinking about the weather changes that will define the next few months of fall and winter. To learn more about the wide range of services that Tint World® can offer to help prep your vehicle for fall driving, contact your local Tint World® today to get your ride ready for fall!