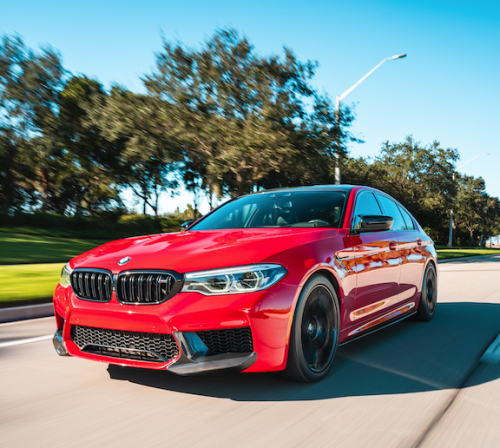 Winter is the perfect time to think about giving your vehicle the gift of Tint World® paint protection film.
Weather conditions are tough this time of year, with snow, salt brine, mud, and muck everywhere you look. Plus, it's the season of giving, and your hard-working vehicle deserves the best.
Here are some of the reasons Tint World® paint protection film is one of the single-best solutions for keeping your car, truck, or SUV looking new this holiday season:
It protects your vehicle's flawless finish. Snow and muddy, rocky slush can wreak havoc on an automotive exterior. Our paint protection film can protect the vehicle's entire body or just high-impact areas. It is virtually undetectable and is designed to protect against impact damage from everyday road hazards.
It enhances your vehicle's style. Whether you choose a high gloss or matte finish film, either will protect your vehicle from scratches and chips. Our films complement your vehicle's factory finish and make everything look cleaner and sharper.
It adds hydro resistance. Our paint protection films help repel water, so all that dirty snow slide right off your vehicle more easily as you're driving — so you can worry about it less often, especially in the cold before your start your commute.
It offers maximum stain resistance. Repel salt, bug guts, road grime, and any other hazards to the showroom finish you value.
It's got self-healing technology. No need to worry about the protection film its effectiveness any time soon. Its self-healing properties offer advanced protection from scratches and swirl marks to keep your vehicle looking new for longer.
It helps maintain your vehicle's resale value. By protecting the original paint and body from scratches, dings, and corrosion, you'll retain more resale value. That's like putting money in your pocket.
Best of all, our paint protection film is computer-cut for a precision fit, and it comes with our signature nationwide lifetime limited warranty. You simply can't go wrong with Tint World® paint protection film and the peace of mind it provides!
When it comes down to it, Tint World® paint protection film is the ultimate holiday gift for your vehicle. To learn more or schedule an appointment, contact your local Tint World® today!