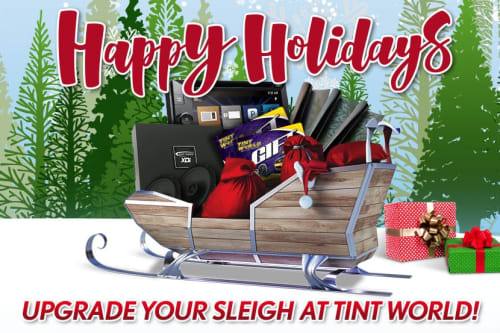 It's the most wonderful time of the year, and Tint World® is celebrating with awesome deals during the whole month of December. These offers expire Dec. 31, so contact your local Tint World® today!
DROP THE BASS: Snag a great deal on Arc Audio speakers. Regularly $619.99, you can crank up your favorite carols only $299.99.
PROTECT IT: Get $50 off any paint protection film package.
TINT IT: Let us protect your home with window tint, and we'll tint your car for free. Offer requires a minimum purchase of $1,000.
KEEP IT CLEAN: Take 10 percent off of all Husky Floor Mats and Liners.
LIGHT IT UP: Get 15 percent off of LED interior and exterior lights with a great package deal.
PLAY IT: Get a Sony 6.2" video touch radio for only $199.99. Watch your favorite movies or crank up the music.
Offers only valid in the USA. See offers for full details. Find your local Tint World® today!