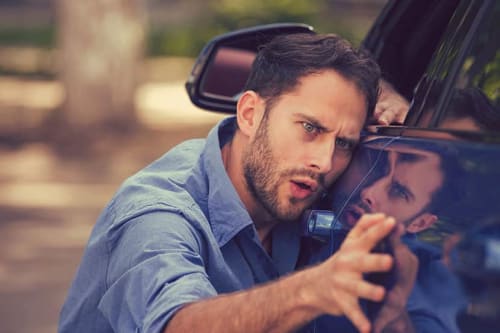 Maintain your car's luster and sheen after a Tint World® visit
Congratulations! You've just taken advantage of our comprehensive detailing services, and your car looks like new. How do you keep it looking so fresh and so clean? All it takes is a little discipline and some extra TLC. Here are some tips from Tint World®:
Don't cover your car. Keeping your car in a garage can certainly maintain its appearance and keep it out of the elements. Resist the urge to cover it, though, especially if it's only driven occasionally. If dust gets trapped under the cover, it can damage the exterior.
Go waterless. Use products like our Tint World® Ceramic Waterless Wash & Detailer. Our branded product will clean, polish, and protect your vehicle. The advanced ceramic coating will repel water as well as protect your car's exterior from harmful UV rays. It's safe to use on plastics and trim and will provide luster for up to six months.
Wax regularly. One easy option is to use our spray-on wax detailer for a deep, enduring shine that fills and hides tiny cracks. It's safe for paint, metal, plastics, and trim and will maintain coated and waxed surfaces.
Wipe it down. Use our specialized Tint World® Ceramic Magic Surface Clay Mitt for a quick regular wipe-down of your car's exterior. It will remove grime and dust before it has a chance to harden and diminish your car's appearance.
Be gentle. If you prefer hand-washing your car, be gentle. Avoid hard scrubbing at stubborn bird droppings. Let the soap do the work. Make sure your washing cloth remains grit-free. Make sure you wash in a shaded area or it will dry irregularly, leaving behind blotches. Dry your car thoroughly.
Contact Tint World® today to schedule detailing services and for more information on how to keep your ride looking sharp after we make it look like new.