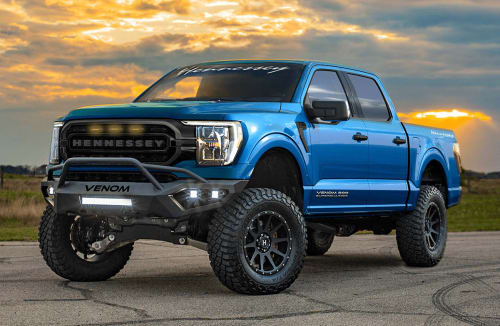 It's sometimes easy to overlook wheels. Of course, we couldn't get anywhere without them, but we mostly take them for granted.
But if you're looking to upgrade your truck's style, there's no better place to start than with your wheels. Custom rims are a great way to show a little flair, and this upgrade doesn't take a long time to complete.
As stylish as new rims can be, they're more than just a fashion upgrade for your truck. They can enhance the comfort, performance, and even safety of your vehicle. That's a lot of bang for your buck, and all coming from the humble wheel.
Picking the right rim for your truck isn't just a matter of deciding on a look. There are many elements to consider, each with its own cost-benefit proposition:
Consider fitment – How will this piece of equipment work with my vehicle?
What size will you choose? Remember, altering the size of the rims can impact your vehicle's performance, so you'll want to take that into consideration.
Similarly, materials matter when it comes to how your vehicle will perform. What kind of alloy will you choose to get the smoothest ride and best performance from your truck?
Then, of course, there is the style element. What colors and spoke arrangement fits your taste?
While it's always great to do some research beforehand, fortunately, you don't have to make these decisions on your own. Our skilled professional installers and sales staff are ready to help advise you on every step of the process. Rest-assured, Tint World® will get you the right equipment and the right installation, at the right price – every time.
Truck enthusiasts say that a wheel upgrade is just the first step in customizing your truck and making it the envy of all your friends. Talk to us about our other aftermarket options – like our best-in-class window tinting, or award-winning custom car audio systems. Your imagination is the only limit, and we are here to help you make it happen. Make an appointment today!