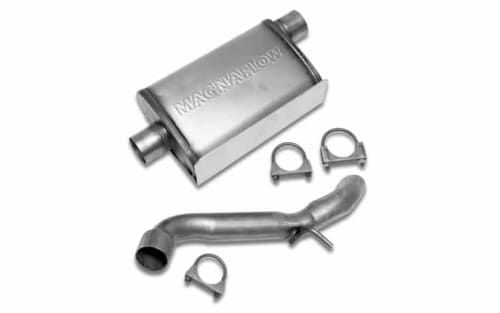 One of the first aftermarket customizations many people make to a new car is to upgrade its exhaust system. Aftermarket exhaust systems can greatly improve your ride's horsepower, torque and sound, helping you enjoy your driving experience more. However, you might need help when it comes to choosing a new exhaust system. This post will give you advice on what to look for and how to pick an aftermarket system.
The first thing you need to do when choosing an exhaust system kit is to figure out what is suitable for your vehicle. Car manufacturers' engineers designed the exhaust system on your vehicle specifically for it. These stock systems, however, are generally designed with cost in mind. They use cheaper materials and production methods that inhibit their performance potential. Upgrading to an aftermarket exhaust system can tap into your vehicle's potential if you choose the correct one. Certain systems might be perfect for a sports car, for example, but they wouldn't do much for your large truck. Research your vehicle and various systems to determine exactly what specs you need.
Once you have determined the performance specs you need, you get to make a more fun choice: what type of sound do you want. As you are well aware, a great way to make a statement with your car is to give it a distinct sound. Whether you want a system with a slightly above average decibel or one that roars, the experts at your local Tint World® can explain your options and help you choose what sound is perfect for your ride.
Lastly, you need to decide on the style of your exhaust tip. If you like chrome accessories, this is a great opportunity to add a subtle touch to your vehicle's rear-end. This is the point in the decision-making process where you can add your personal touch without necessarily sacrificing performance.
If you are interested in purchasing an aftermarket exhaust system, visit your local Tint World® Automotive Styling Centers™ location and talk to one of our trained professionals. They can walk you through the steps and help you decide what is best for you and your ride. You can also find out more about all the available options on our website.