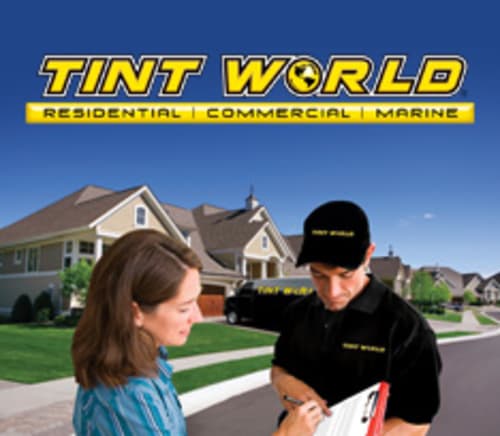 Home safety is a high priority for millions of Americans. Simply put, people want themselves and their families to be safe in their homes. Whether that means protecting yourself from intruders or ensuring nothing in the home can accidentally injure someone, there are many ways you can go about taking care of this. Tint World® believes that one factor you should consider when protecting your home is your windows. Specifically, we believe the glass panes of your windows can be protected simply and cheaply with our window security film.
Once applied, Tint World®'s window security film holds glass together in the event that it's damaged. Our security film can significantly lower the risk that is posed by violent storms, earthquakes, vandals and even explosions by reducing the chance of glass shards being thrown through your home. The film is specially structured and strengthened with a patented mounting adhesive that works with the film to form a tough, protective shield. Windows will possess a greater resistance to impact and explosive pressure.
In addition to reducing the threat of flying shards of glass, Tint World®'s safety and window security film can help prevent forced entry by intruders. Windows and doors with glass panes can be an inviting target for criminals looking to enter your home. By placing security film on your windows and glass panes, you inhibit smash-and-grab thieves and other intruders from readily penetrating the glass. This unexpected obstacle will generally discourage them and cause them to move on.
There are many ways to make your home safer, and Tint World® believes that installing safety and security residential window film should be a part of your plan. If you would like to learn more about these window films, please contact your local Tint World® Automotive Styling Centers™ location today!