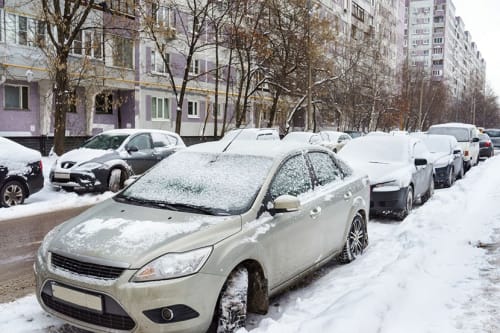 5 Benefits of a Remote Start System from Tint World®
Are you tired of shivering while your car warms up in the winter? Or maybe you hate sweating it out while your air conditioning beats the heat on a sweltering summer day? How would you like to start your car easily from your smartphone or smartwatch?
Tint World® can upgrade your auto for all these features and more with Viper remote start technology. Here are five benefits of adding remote start to your car:
Ready when you are. If you need to let your car run a while to warm up in the winter, imagine being able to start it from the comfort of your home while you're shaving or enjoying one more cup of coffee.
Stay frosty, get toasty. Remote start can let your car's climate control catch up with your needs while you're cashing out at the bar or finishing up at work. No need to roast or freeze!
When it rains, it pours. Sudden showers aren't a problem, even if you left your windows down. Some remote start systems let you control power windows from your smartphone, too.
No more lockouts. With a smartphone app, you can control your vehicle from almost anywhere. If a family member loses their keys, you don't have to drive to their rescue!
Safe and secure. Remote start systems are designed to keep you safe from theft or accident. Automatic engine cut-off, auto door locks, proximity sensors, GPS tracking, and shock sensors are built into remote start technology as we offer at Tint World®. These features protect your car and your family.
Contact Tint World® today to find out more about our remote start systems and installation.