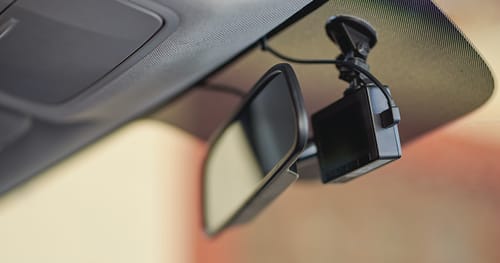 Any driver can benefit from having another set of eyes to help spot trouble. Tint World® is here to help with the best automotive aftermarket technology to help increase your awareness, avoid accidents, and protect yourself against theft.
A great upgrade for any vehicle is the installation of a dash cam. They record video of everything happening in front of the vehicle and some models can even alert the driver if the car has drifted out of its lane or is too close to another vehicle ahead. Some dash cam packages also come with a second camera for recording the rear of the vehicle, to monitor for additional threats and help avoid accidents.
This can be a great tool for parents who are looking to monitor their teenage drivers by having access to playback footage. Of course, it's not just for parents of teen drivers. Dash cam footage can also be used to prove that you're not at fault when involved in an accident.
Another safety upgrade for older vehicles is the installation of a backup camera. It's hard for anyone to get a good view while backing up, and a backup camera can make it easier to watch out for children, other vehicles, and even pets. And they're great for assisting drivers with parallel and reverse parking!
If you're thinking about installing a backup camera or dash cam in your car, reach out to your local Tint World® to find the right model and or package for your needs. We offer installation on a full range of premium, brand-name aftermarket accessories and upgrades — so contact your local store today!