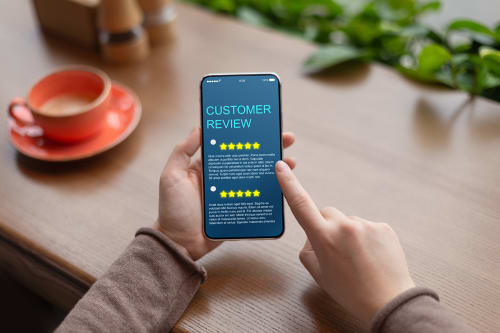 90% of customers take reviews into consideration when deciding whether or not to visit a business. For franchise owners, keeping an eye on online reviews is always a priority in the operation of their business. According to a report from Bright Local, nearly 87% of consumers read online reviews. Of that percentage, about half of them are willing to visit a business with less than a 4-star rating. At that point, it is likely customers view you as a second or third option to make a purchase.
When it comes to making a purchase, consumers are more likely to believe a customer review of a product or service vs a message from advertising. As the old expression goes, "a picture is worth a thousand words", and customer testimonials are a powerful component in ratings for a business.
Tint World® has an average of 4.2 stars or better on Google, Facebook, and Yelp across all of its franchise locations, which further supports why we are the nation's leading auto styling franchise. We understand the importance of these ratings, how they can affect a brand's reputation, and their impact on sales.
Online reviews can position a business as trustworthy, which is an important consumer sentiment. Consumers are more likely to trust a brand if they are viewed that way by the public at-large. In other words, if the customer has nice things to say about your business, other customers are more likely to trust it as well.
If you would like to learn more about how customers view our stores, we invite you to check out the ratings on one of our locations. For more information about Tint World® franchise opportunities, download our franchise kit today!