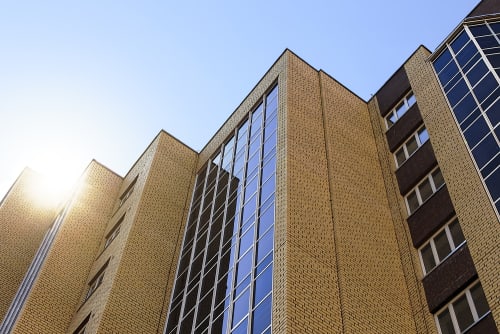 As a business owner, you'll want to do everything you can to improve your efficiency. While you may look at streamlining internal procedures with your staff, your building is one part of your company that should get some attention as well. With commercial window film from Tint World, you can save money on energy spending and improve indoor cooling efficiency.
In 2014, the average cost per month for commercial utilities in the U.S. was $677.97. In some states such as California, Florida, New York, and Texas, monthly bills averaged more than $1,000, making it critical that owners find new and effective ways of improving their overall efficiency.
Commercial window film can help by lowering energy spending and improving indoor efficiency. At Tint World, we're window film experts for more than just cars, and can help you pick the best window film for your business. Here's what to look for: 
Solar control film: If you work in a sunny, warm climate, solar control film can benefit your business by lowering your cooling costs and keeping your merchandise inside protected from harmful UV rays. The film works to block hot sunlight from raising internal temperatures and can cut air conditioning usage by up to 40 percent. This film can also help protect furniture and products from being sun damaged by stopping UV rays from cutting through your storefront windows.
Security film: If your business holds priceless merchandise inside, protect it from smash and grab thieves with security film. Like safety film on car windshields, this commercial window film adds an extra layer of protection from explosive pressure caused by objects.
Decorative film: Want to add a little style to your building? Design and decorative window film can be customized to add a new dimension to any office space. From etched textures to colored film or frosted glass, this is an inexpensive alternative to costly sandblasting.
Window graphics: If you want to maximize your storefront, consider using commercial window film to turn your building's glass into advertising. Window decals can be custom made with one-way perforated film to show off full color graphics on the outside, but a clear view from the inside.
Picking the right commercial window film for your business doesn't have to be difficult, especially if you consult professional tint installers. To find out more about how commercial window film can benefit your business, contact your local Tint World® today.