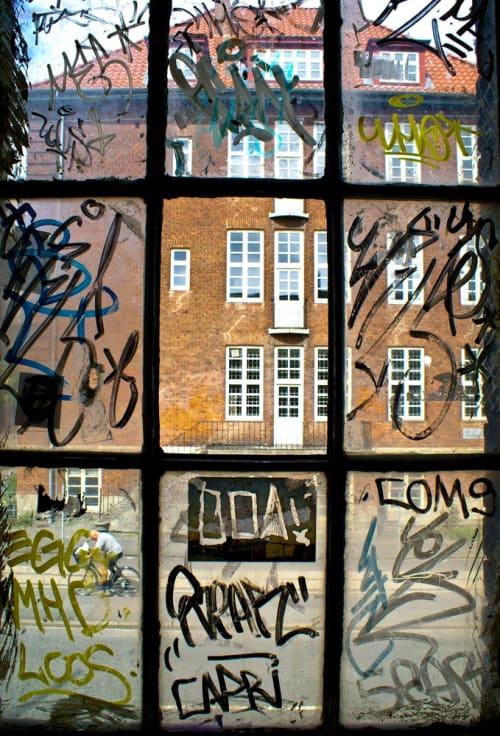 For business owners, there is a cost to everything related to doing business. From employee costs, product costs, rental costs and other variables, there are a number of factors that help determine profit and loss. One area of concern for businesses, regardless of urban or rural locations, is the costs of graffiti to store fronts or windows. The business owners at Tint World® are aware of the costs of graffiti and have created an anti-graffiti solution that can assist owners with graffiti protection.
Statistics from the U.S. Small Business Administration show that a single incident of vandalism, such as graffiti, can cost a business an average of $3,370. In addition, these costs don't include costs related to raising prices to cover the costs of vandalism and graffiti clean-up, as well as the economic impact that can occur related to having a business located away from possible customers due to concern about these issues.
Tint World® offers a number of anti-graffiti coatings and films that can protect storefronts, as well as business and the products that they offer, from the effects of graffiti. These products protect by offering:
Eliminate etching: Anti-graffiti films from Tint World® can eliminate glass-damaging etching vandalism by offering a protective coating that offers advanced scratch-resistance to protect against these types of attack.
Break Protection: The anti-graffiti coatings from Tint World® are thick enough to protect the glass in your business from not only vandalism, but from accidental damage while still remaining virtually invisible when mounted outside. In addition, anti-graffiti coatings hold glass shards together if broken, allowing for ease of replacement, cleaning and disposal if the situation were to occur.
For many companies, dealing with graffiti and other acts of vandalism is often a cost of doing business. However, having a graffiti protection system in place to offer peace of mind and protection for your business from vandalism can easily be accomplish with the anti-graffiti coatings and films that are available from your local Tint World® location. To find out more about how you can protect your business from the effects of vandalism by installing anti-graffiti coatings and films, please contact your local Tint World® today.