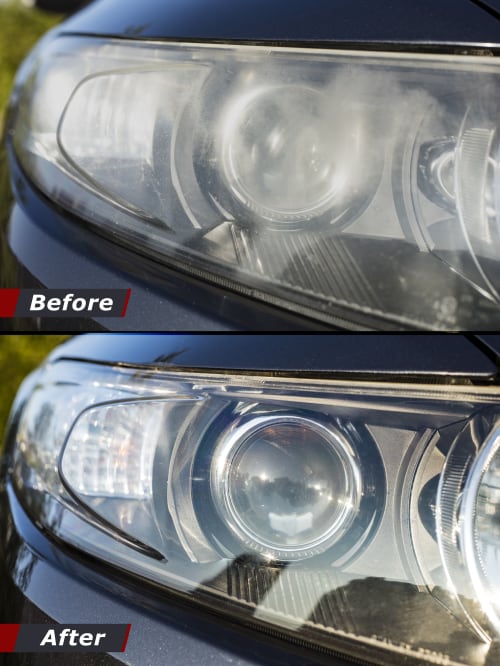 Is harsh weather, environmental elements, and daily wear-and-tear wreaking havoc on your vehicle? Let Tint World® help undo the damage with their full line of reconditioning services!
Tint World®, the leading auto styling franchise, has everything you need to keep your vehicle looking brand new. Here are a few examples of how our Reconditioning Experts can help bring your vehicle back to life:
Ding & Dent Removal Service Technicians are specially trained to bring your vehicle back to its original factory-finished appearance using the latest new metal sculpting methods.
Paint Chip Touch-Up Services to correct paint chips, nicks, and scratches. Using a computerized system to match your vehicle's paint color code, Tint World® can restore a beautiful, flawless shine to your vehicle.
Windshield Repair or Replacement experts use technology that will permanently fix cracks and chips, getting you back on the road fast! Plus, our efficient repair/replacement services also help restore visibility, for a clearer and safer field of vision while driving.
Headlight Restoration services clear away the fog or discoloration that can sometimes form on headlights from prolonged exposure to the sun and outside elements. Restoring discolored headlights can help you see and be seen – especially at night!
Once our Tint World® experts bring your vehicle's condition back to life, keep it looking new with our Paint Protection Film! This virtually invisible film is designed to shield against stone strikes, scuffs, and scratches caused by rocks, salt, insects, road debris, and more – all in a glossy or matte finish!
If you are ready to restore your vehicle to a like-new appearance, visit your nearest Tint World® location for more information.