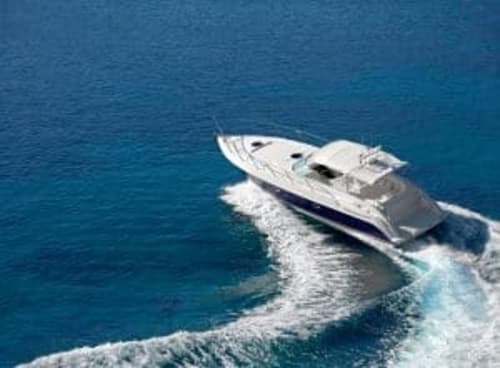 Pre-Storage Detailing Protects Your Boat from Winter's Worst
You've had a great summer on the water in your boat or yacht. It's been home to fun and relaxation, friends and family, but as summer winds down, you're probably thinking about how to store it for the winter months. A boat is a lot of fun, but it's also a big investment. How do you make sure it weathers the off-season without damage?
It might be tempting to just put your boat in storage as-is and worry about cleaning it up in the spring, but the lack of pre-care can cost you thousands in the long run. The dirt, rust, and general wear and tear your watercraft picked up this summer can get worse and even cause costly damage if left uncorrected for months. But marine detailing from Tint World® can catch and correct these issues, ensuring your boat is ready to go, without issue, in the spring.
Here are a few of the advantages of marine detailing from Tint World®.
Flexibility — Marine detailing is not one-size-fits-all. That's why Tint World® offers detailing packages with a variety of options and price points. But all include services like rust removal and isinglass restoration to get your boat ready for storage.
Quality — To ensure the best quality service for your boat or yacht, Tint World® uses only the highest quality products for our marine detailing services.
Experience — Our marine detailing technicians are professionally trained and experienced, and Tint World® has been the No. 1 boat and yacht detailing center for over 30 years. With that level of expertise, your watercraft is in good hands.
Putting your boat in storage isn't goodbye. It's more like, "Until next time." When you choose marine detailing before storage, you're making sure your boat is ready for fun in the sun next spring. To find out more about marine detailing, contact your local Tint World® today!