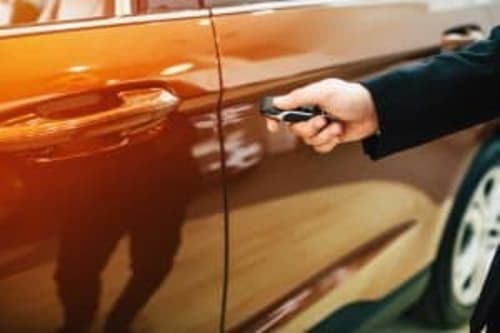 Security Upgrades from Tint World® Keep Thieves at Bay
It's hard to envision being a target of theft or violence, but with car theft rates on the rise, it's important to protect your vehicle and yourself from criminals.
Car thieves are getting smarter every day, finding ways to work around or disable standard car alarms. But if your car, truck or motorcycle didn't come with an alarm installed, or if you want more protection, an aftermarket car alarm from Tint World® can offer the functionality and security to offer you greater peace of mind.
We install world-class alarms from the top brands in the business, offering not just security but convenience functions as well. Here are three reasons to choose an aftermarket alarm system from Tint World®.
Insurance Discount — Many car insurance companies offer discounted rates for customers who have installed anti-theft devices on their vehicles, and several states require insurers to offer a discount. Contact your insurance company to find out more.
Enhanced Security — Standard car alarm systems just make a loud noise to scare off potential thieves. But many aftermarket systems, like those offered at Tint World®, offer enhanced functions like anti-carjacking technology or the ability to track your vehicle remotely.
Convenience — Many aftermarket security systems add convenience features to your vehicle, like remote start. And a system like Viper SmartStart doesn't just use a key fob to start your car — it can connect through your smartphone or smartwatch, too.
If you're concerned about protecting your car from criminals and thieves, Tint World® has a variety of vehicle security options, plus the most-qualified installation team in the business. Our technicians are MECP and ASE certified professionals, and their know-how will keep your car safe and secure. For more information, contact your local Tint World® today.