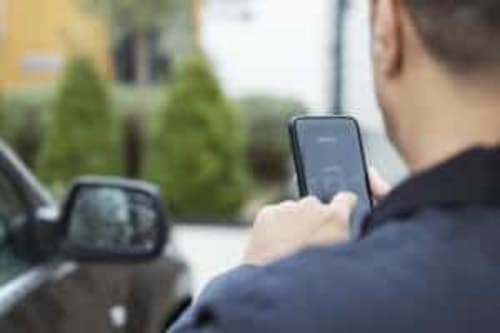 Get Comfort, Convenience, Safety with this Aftermarket Upgrade
How many times have you sweat it out in a hot car waiting for the air conditioner to catch up? Or shivered in a cold car hoping the heater would kick in?
We've all been there. But did you know there's a way to add remote start technology to the car you already own? You don't have to buy a new car to get remote start functionality for your vehicle, and many of the aftermarket remote starts offered at Tint World® include even more features for safety and convenience.
Here are some benefits of aftermarket remote starts that you might not know about.
Idle Limits — Does using remote start to warm your car on cold mornings seem risky? What if you get distracted and leave it running? Luckily, most remote starts have a limit to how long they'll idle, shutting the car down safely if you go over the limit.
Smartphone Integration — Remote start systems like the Viper SmartStart connect your car to your smartphone or smart watch, giving you more functionality than a key fob can offer. You can even locate and track your car or receive alerts if it leaves a certain area.
No More Lockouts — Are you or a family member always locking your keys in your car? With smartphone-connected remote start systems, you can unlock from anywhere and come to the rescue from the comfort of your couch.
Manual Transmissions, too — Remote starts aren't just for automatic transmissions. If you love shifting your own gears, Tint World® has remote starts that will work with your manual transmission.
Ready to upgrade the security and convenience of your vehicle? The experts at your local Tint World® can recommend and install a system that is perfect for your needs. Contact us today to find out more!