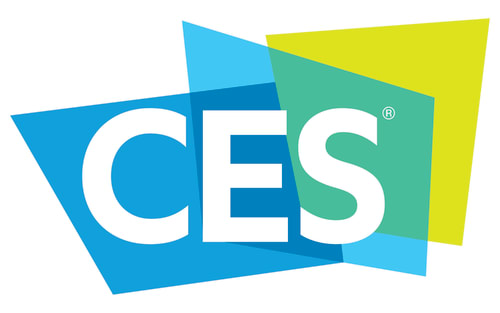 This past January, more than 115 automotive tech companies gathered at the annual Consumer Electronics Show (CES) to display their latest innovations. Here are three trends we were excited to see:
Apple CarPlay and Android Auto. These systems began to emerge a little bit in 2015 from automakers like Chevrolet, Honda, Hyundai, and Volkswagen – but Apple CarPlay and Android Auto are expected to become significantly more prominent in 2016. Come spring, two mobile electronic companies, Pioneer and JBL, will debut new aftermarket CarPlay systems that can be installed in your vehicle's dashboard. Both companies have upgraded the CarPlay systems to increase to seven inches in scale, and will have improvements on Siri® Eyes Free and Android's "Ok Google." Each system installs the smartphone's apps, music, and option to text or call into its module system on the dashboard. It is a beneficial safety improvement that lets drivers keep their focus on the road.
Connecting cars to homes. What if you could turn off a light or change the thermostat setting in your home from your car? Ford, in partnership with Amazon and Internet of Things platform Wink, expects to feature a system in 2016 that will allow you to do just that. This car-to-home system is expected to give unprecedented access to your home from your car, and vice versa, including opening garage doors automatically when pulling up and controlling Internet and utilities devices in a house like televisions and entertainment consoles. You will even be able to program a time for your car engine to start.
Enhanced backup sensors. Though backup sensors have been out on the market for several years, their quality is expected to improve by automakers and tech companies in 2016. A lot of past issues have led drivers to complain about how incorrect the sensors are when picking up what's behind them. Drivers can now expect to see enhancements for detection when backing up—and also clearer video quality, if they choose to install a camera that helps them see what's behind their vehicle.
At Tint World®, we're always staying on top of the latest automotive tech trends. If you're looking to update your ride in 2016 with the latest mobile electronics, contact your local Tint World® today and talk with our experts.