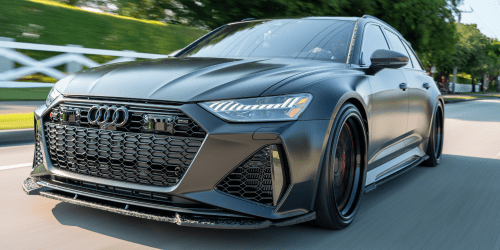 Road trip season has arrived. It's the perfect time to hit the road and expand your horizons.
Unless your vehicle's sputtering performance is keeping you at home, that is. The stress and unpredictability of a poorly maintained car, truck, or SUV are a drag any time of year. But an unreliable vehicle can be a major bummer during the long, sunny days of spring and summer.
Tint World® is here to help. Our top professional maintenance and repair services can offer peace of mind so you can enjoy carefree weekends with friends and family away from home. Not only that — you'll be ensuring money-saving efficiency and helping your vehicle maintain its resale value.
We offer a team of ASE-certified technicians and a full range of maintenance options, including:
Muffler and exhaust repair and replacement: For better performance, longevity, and fuel efficiency, we offer diagnosis, complete system replacement, catalytic converter repair or replacement, muffler repair or replacement, and more.
Auto glass and windshield replacement: Windshield damage doesn't just obstruct your clarity and vision. It compromises the structural integrity of the glass, increasing the risk of further damage and reducing its protection. Our fast and efficient replacement service restores clear sightlines and restores the original windshield strength.
Batteries and charging system services: Tint World® stocks and installs the best vehicle batteries from top brands so you can be confident you're driving with quality.
Brake repair and service checkups: Replacing brake pads will ensure that you don't incur damage further and that your vehicle can stop on a dime.
Air conditioning repair and services: We can save you time, trouble, and excessive costs if you bring your vehicle to Tint World® at the first sign of AC trouble.
Tire, wheel and alignment services: Decrease the wear and tear on your vehicle's wheels by getting it serviced at Tint World®. Tint World®'s expert tires, wheels and alignment service technicians can evaluate the efficiency of your current wheels and tires and will consult with you on a solution that fits your needs and budget.
Tuneups, diagnostics and engine repairs: Our expert technicians will make sure everything works the way it should so you have a safe, comfortable, and reliable ride.
Oil change and maintenance: Don't risk overheating your engine by avoiding a routine oil change. Regular checks and oil changes ensure your vehicle continues to run at its best and keep your engine running clean and at peak performance.
Don't waste your summer worrying about your vehicle's performance. Visit the nearest Tint World® location and start planning your next road trip.