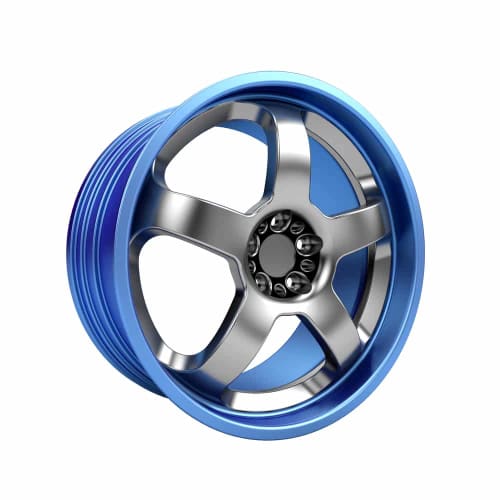 The automotive aftermarket industry is a $39 billion dollar industry, according to SEMA, and a large part of the aftermarket world is in custom wheels and tires. No matter what size wheels and tires you are interested in, the aftermarket wheel and tires that are available at your local Tint World® location can fit your ride to perfection.
While there are custom wheels and tires available to suit pretty much any taste, there a number of new trends in the aftermarket wheel and tire industry that continues to draw interest across different demographics. From cast wheels to forged wheels, custom colors and high-tech science, you can find a specific design perfect for the look you are hoping to achieve. Some of the latest advances in aftermarket wheels include: Metallurgy and Material Science: An ever-growing segment of the aftermarket wheel industry is the use of material science and metallurgy to create new wheels that are lighter and stronger than previous aftermarket wheels. In addition, advances in the types of materials that are being used for aftermarket wheels have allowed the industry to find a balance between lower-cost cast wheels and more expensive forged wheels.
Color Wheels: According to SEMA, one of the hottest trends in the market is colored wheels, which can be chosen from an ever-widening color palettes to be able to meet consumer demands. High impact colors are also drawing a great deal of interest from owners.
Online Sourcing: While a number of different automotive businesses are using online as a marketing and sales tool, aftermarket wheel businesses are using social media to drive interest in their products. Being able to showcase the wide variety of aftermarket wheel options available can help consumers find the specific wheel types they are interested in while driving interest as posts are shared and liked.
Regardless of the types of custom wheels and tires you are looking for, Tint World® offers a number of options to allow you to outfit and customize your ride. From racing wheels to off-road wheels, vintage wheels to luxury wheels, the professionals at Tint World® can help you find the perfect fit for your ride. To find out more about the variety of custom wheels, tires and other aftermarket vehicle accessories that we have to offer, contact your local Tint World® today.