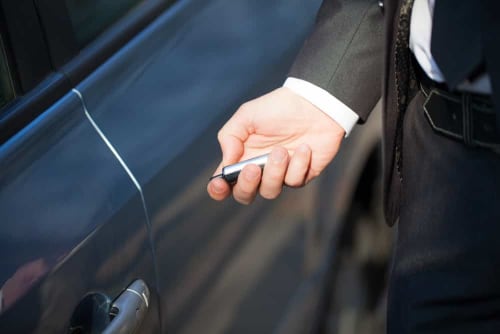 According to the latest statistics available from the Federal Bureau of Investigation, more than $4.3 billion dollars were lost nationwide in motor vehicle thefts, with the average dollar loss per stolen vehicle being $6.019. If you are concerned about protecting your vehicle investment, there are a wide variety of car alarm and vehicle protection solutions available from the professionals at your local Tint World® location can fit your ride to perfection.
With alarm sirens, remote starts, shock sensors, extended-range remote antennas and door lock monitors as some of the vehicle protection solutions available from the security specialists at Tint World®, we can outfit your ride with the right amount of protection to keep your vehicle safe. Other tips you can follow to protect your investment include: 
Always keep your vehicle locked: While it may seem absurd to lock your vehicle up when you are just "going in the store for a minute", it can take just that minute for your vehicle to get stolen. Locking up every time can help you keep safe.
Park in well-lit areas: A vehicle that is parked in a dark area is particularly inviting for thieves, so do your best to park in a well-lit area for maximum protection. In addition, parking near other vehicles may cause worries about scratches and dings, but having a vehicle parked near others can be less tempting for thieves.
Smart Keys and Anti-Theft Systems: The latest technology in keys and anti-theft systems can help deter thieves from taking a vehicle. Cars with smart keys use technology that include uniquely coded computer chips that can't be easily (or at all) duplicated or altered. In addition, having a robust anti-theft system will also protect your vehicle from thieves who might be looking for a quick entry.
Don't assume your vehicle won't get stolen: Older vehicles may not seem particularly inviting to thieves, but that is not always the case. An older vehicle without an alarm system or without the latest technology may not bring the highest dollar amount for thieves, but the relative ease of stealing an older vehicle may mean less chance of getting caught.
No matter what type of vehicle you drive, you can be susceptible to theft if you are not careful about keeping your vehicle protected from being stolen. If you are concerned about the safety of your automotive investment, the professionals at Tint World® can help you outfit your ride with vehicle protection solutions and security systems to help give you peace of mind. To find out more about the variety of vehicle security alarms and systems that we have to offer, contact your local Tint World® today.