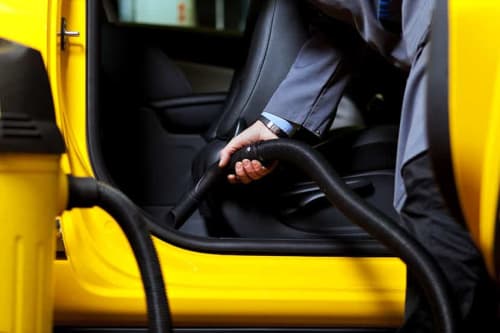 Tint World®'s Detailing Experts Share Their Car Care Secrets
Are you ready for spring? If your area has experienced rough winter weather, you're probably longing for warmer temperatures and blue skies. But, don't leave your car or truck out in the cold. Winter conditions have probably taken their toll on its interior and exterior. Just like spring cleaning is good for your house, a good spring detailing is great for your car, making it look better and extending its life.
Our detailing pros at Tint World® have the know-how to help your car or truck shake off the winter blues, but there are some things you can do at home to make a difference, too. Here are some DIY tips to get your car ready for spring.
Start low. Many municipalities spray the roads with a salt solution in the winter to prevent ice on the roads. This keeps drivers safe, but your car's undercarriage takes the brunt of the solution's corrosive damage. Get your car's undercarriage washed regularly in the winter and again in the spring, or do it yourself with a garden hose.
Get inside. It isn't just the exterior of your car or truck that suffered over the winter. The interior, especially the floors or carpets, has been soaking up snowmelt and salt, too. Clean your upholstery with a carpet cleaning machine if possible.
Don't forget the tires. A standard car wash isn't enough to get winter off your tires and wheels. Get a specialized tire cleaner and tire brush to clean these, then rinse and dry.
Pop the hood. Don't forget to check under the hood. Your car could have accumulated leaves, dirt and other messiness there, too.
Spring is a great time to take steps to protect your car from summer and winter weather. Tint World® has a variety of detailing packages, and our Tint World® Nano Ceramic Coatings can help your car or truck shrug off all kinds of nasty weather. Contact your local Tint World® to find out more.